Study the depth and breadth of the Catholic tradition through its impact on our world as a historical, social, cultural, and religious phenomenon. This multidisciplinary minor offers a wide range of courses including theology, history, politics, philosophy, English literature, Spanish, and music.
In addition to a wide range of course options that include study abroad opportunities in Spain, Ireland, Italy, and Portugal. All minors are required to take Catholic Heritage as a learning common experience.
Explore Loras Minors
Our interdisciplinary minors are designed to offer you a unique opportunity to study beyond your chosen major and gain a broader and more comprehensive understanding of complex societal issues and topics.

The variety of coursework available in the Catholic studies minor offers connections to all the Loras College dispositions. It places a unique emphasis on student growth as active learners and reflective thinkers offering you the opportunity to approach Catholicism through a variety of disciplinary lenses and draw connections across courses.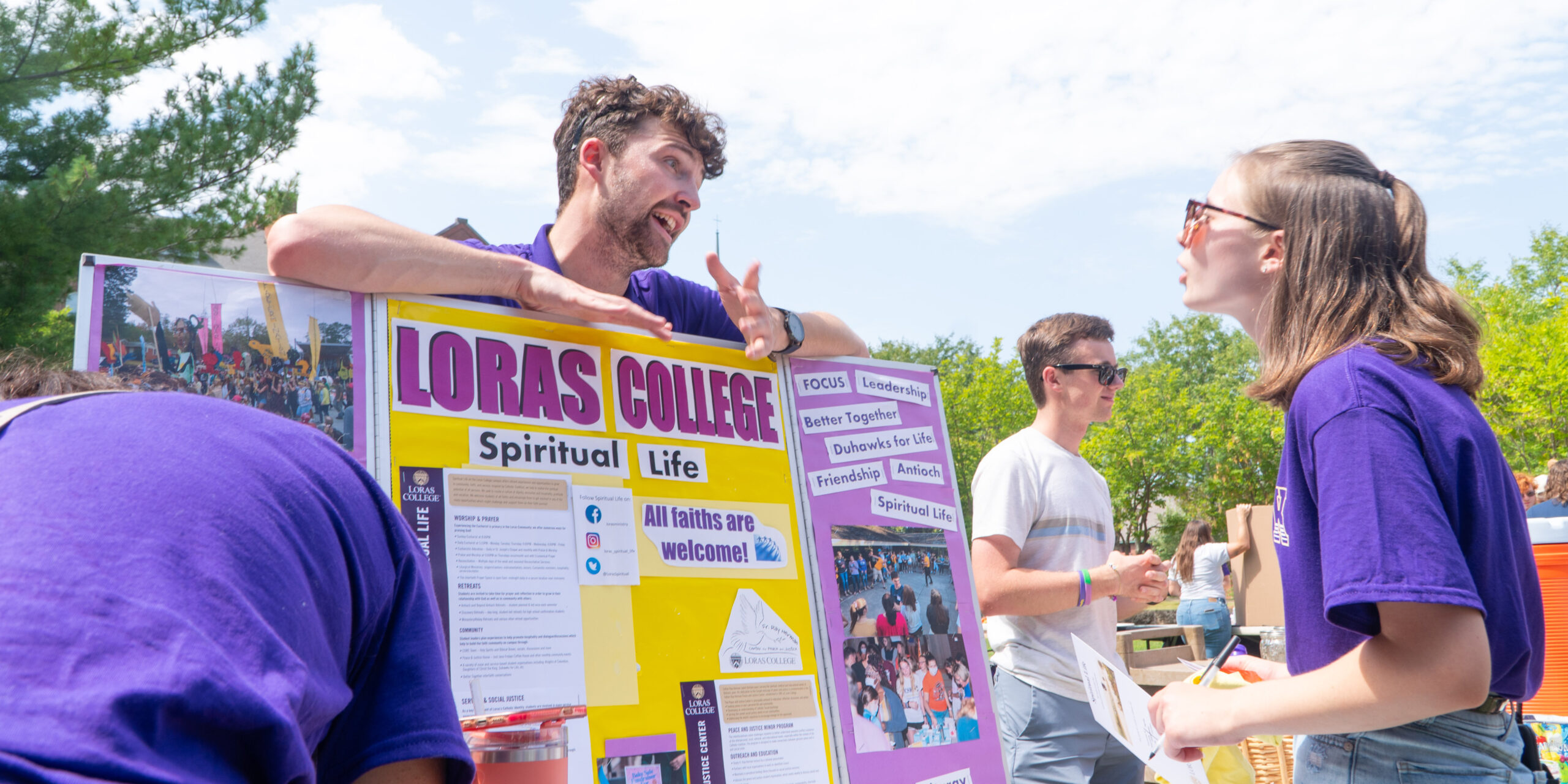 Faith & Service Involvement
We have a variety of opportunities for you to get involved from the moment you set foot on campus.
Du Peace and Justice
Better Together
Duhawks for Life
Knights of Columbus
Spiritual Life CORE Team
Children of Abraham
Study Abroad
Study abroad offers you the opportunity to live in and engage with diverse communities. You will build new connections, gain intercultural competence, strengthen foreign language acquisition—living Loras' disposition as active learners, responsible contributors, ethical decision-makers, and reflective thinkers.