There's a difference between sharing your interests with others and truly participating in each other's lives. That's why we firmly believe that jumping into things and getting involved can seriously transform you.
Real leadership means looking out for everyone's well-being and realizing how your goals connect with the community. It's about stretching yourself and impacting those around you. You've got it in you to make a positive difference–you're ready!
Student Clubs & Organizations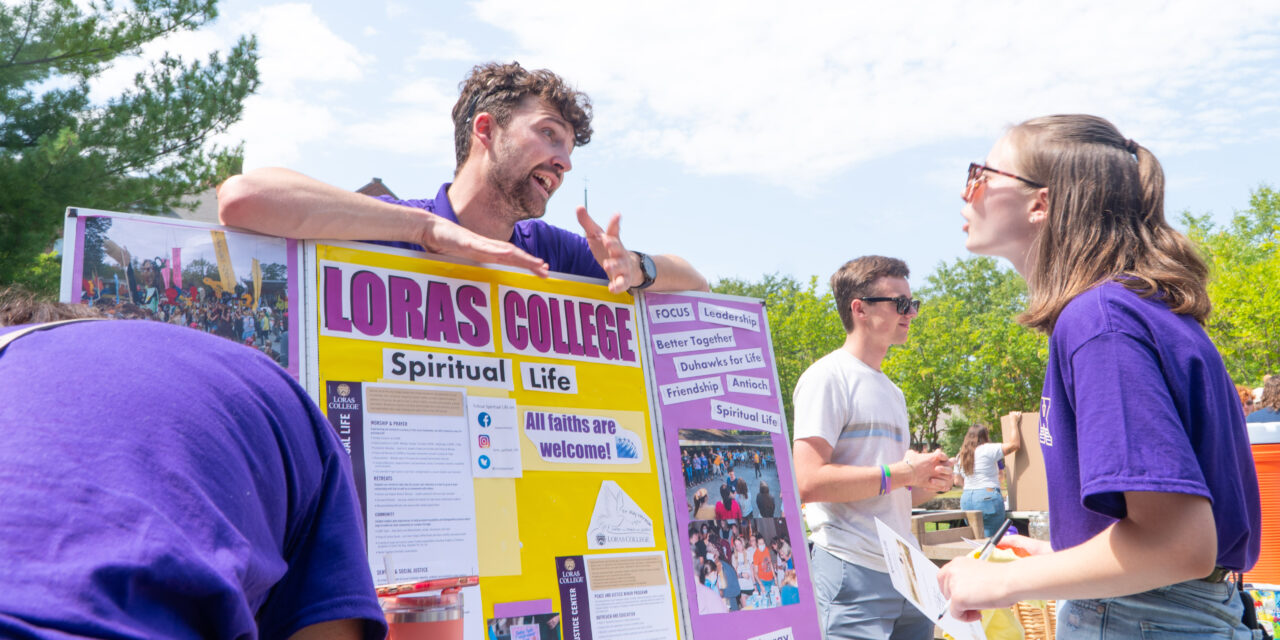 Explore Ways to Get Involved
Academic & Honors
Leadership & Service
Spiritual Life & Interfaith
Athletics & Recreation
Special Interests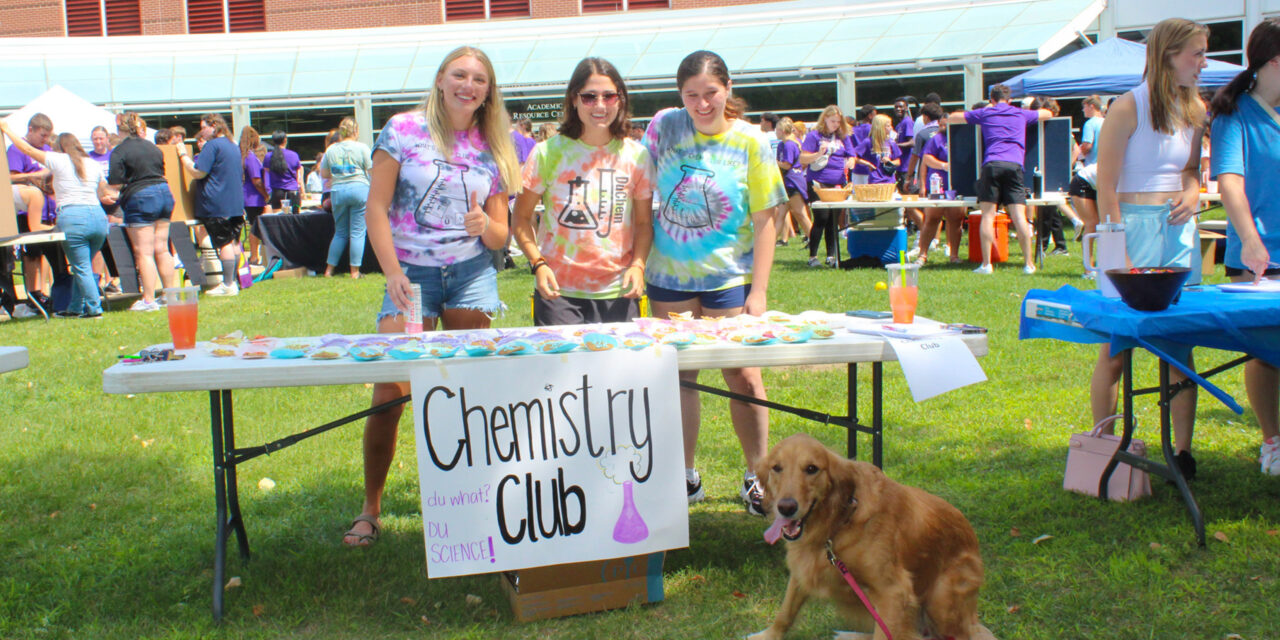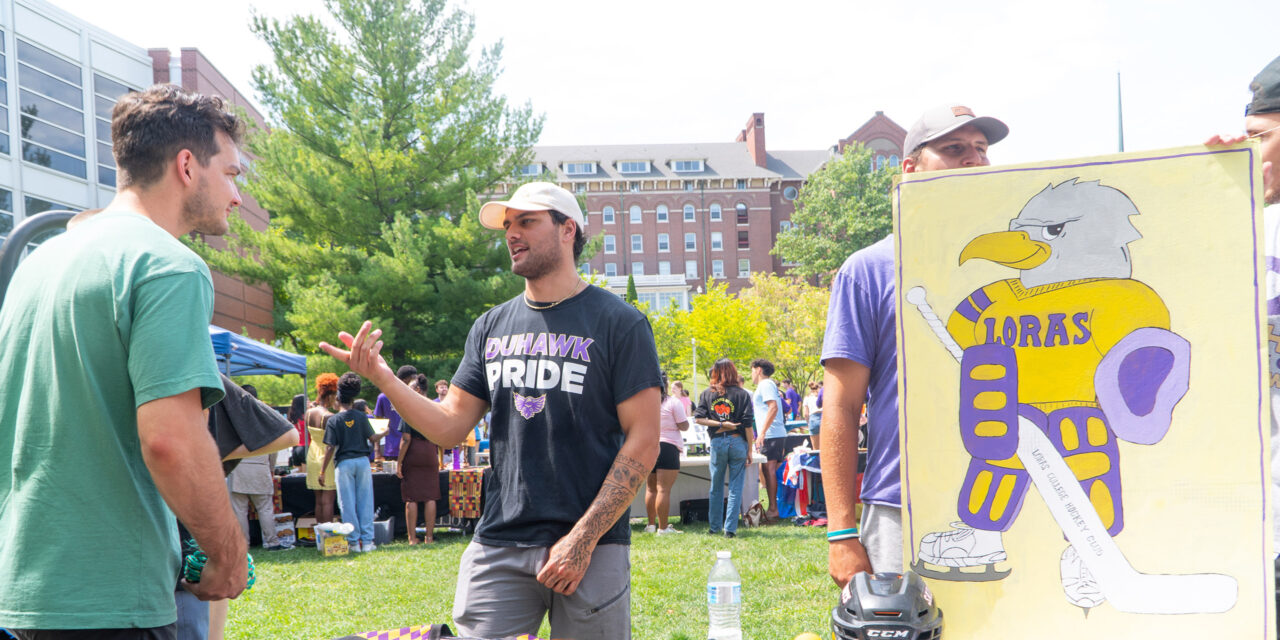 ---
Loras Traditions
Victory Bell
Legend is the bell hung on Mount. St. Bernard's Seminary (Loras' predecessor) and recovered after the Civil War. First-year students ring the bell upon enrolling in school, and seniors ring it after their last class, signifying another victory.
Launch into Loras
Start your college experience by moving in before returning students and getting to know your classmates. Your time will be filled with activities to help orient you to campus, build relationships, and have fun!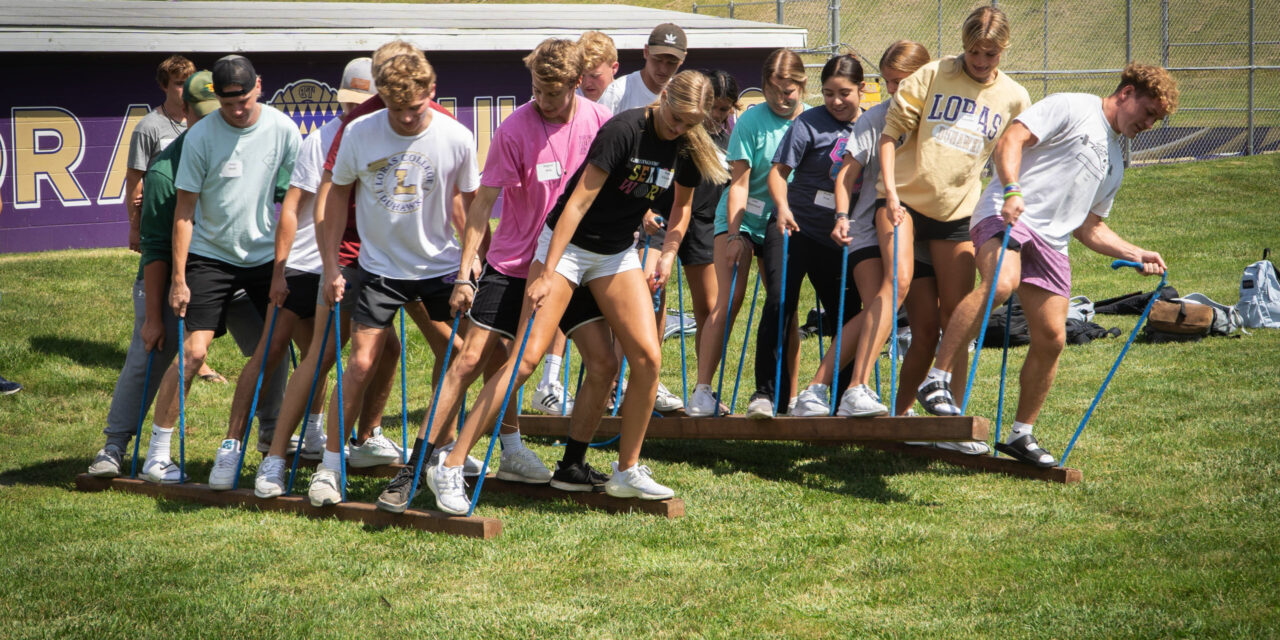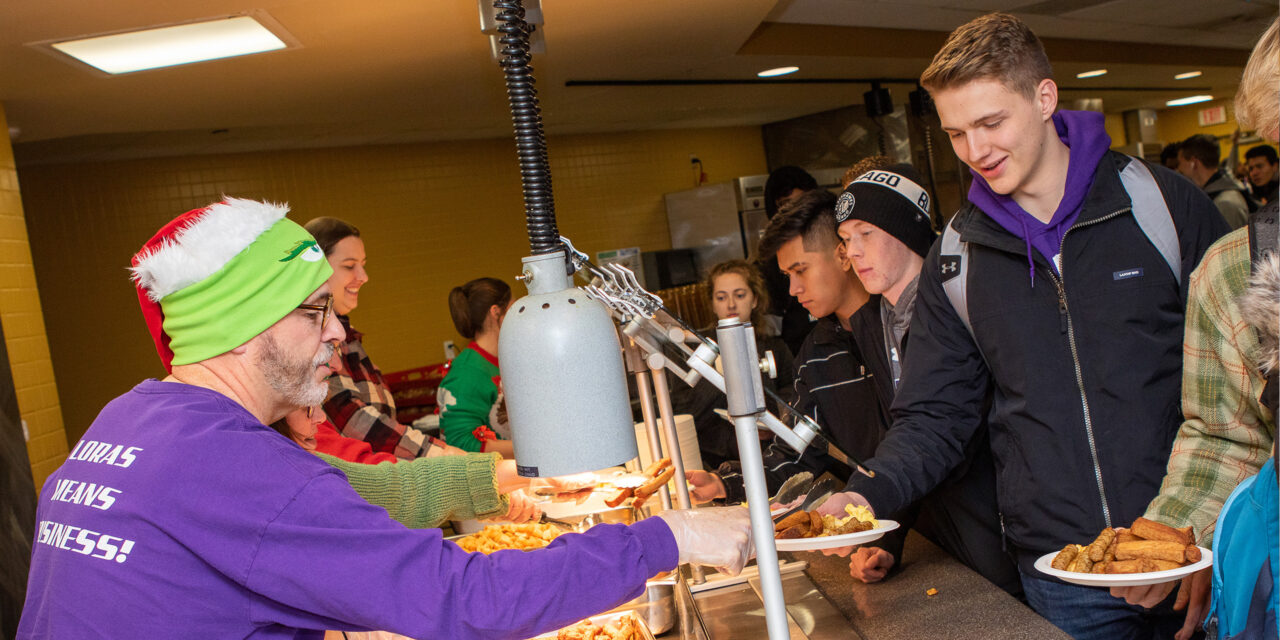 Late Night Cafe
Come from 9 to 10 p.m. to get breakfast food, relax from finals stress, and hang with other Duhawks. A few of your favorite faculty and staff members will serve in the stations. We always have favorites on the menu!
Painting the Hill
Every October, before homecoming, students paint the hill with a message to the community. This tradition has been photographed since the early 1950s and remains one of the most recognized and beloved traditions for students, faculty, staff, and alumni.
In the wintertime, students and local families enjoy sledding down the hill using sleds—or cafeteria trays in the not-so-distant past.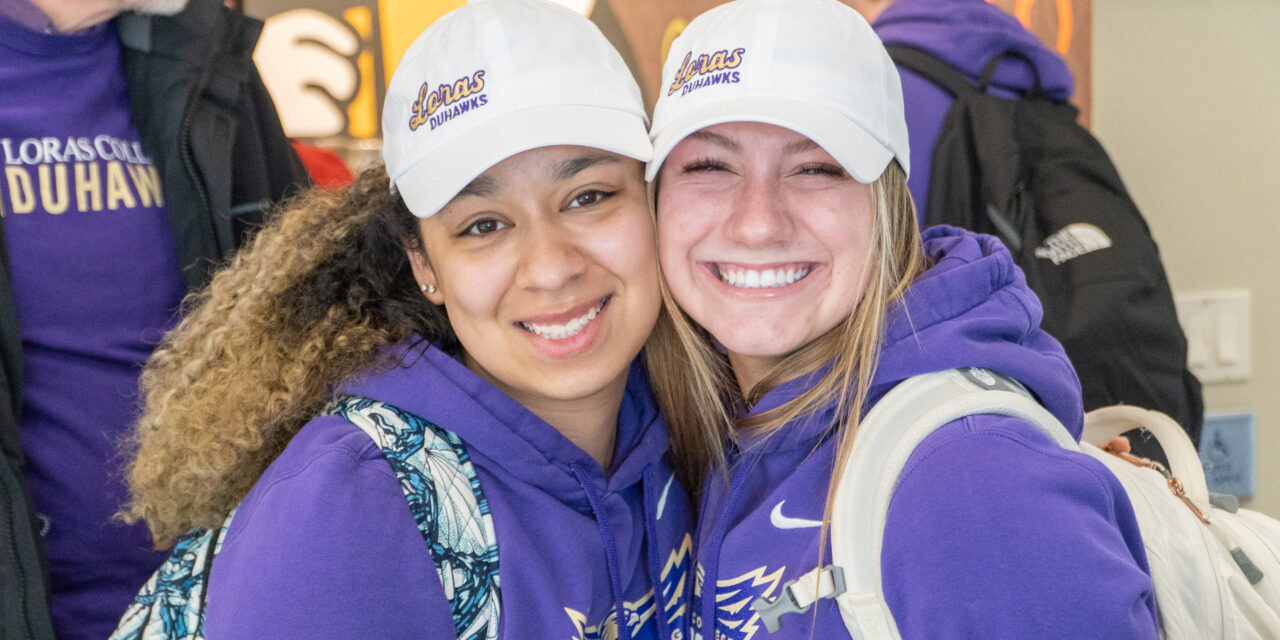 Duhawk Day
Wear your favorite purple and gold on one of the best days of the year! Across the globe, Duhawks celebrate, unite, and support the place we all love, Loras College. Mark your calendar for Duhawk Day every March.
Legacy Symposium
The Loras Legacy Symposium showcases your academic achievements. This special day is for everyone to celebrate and share scholarly accomplishments through presentations, poster sessions, and a film festival.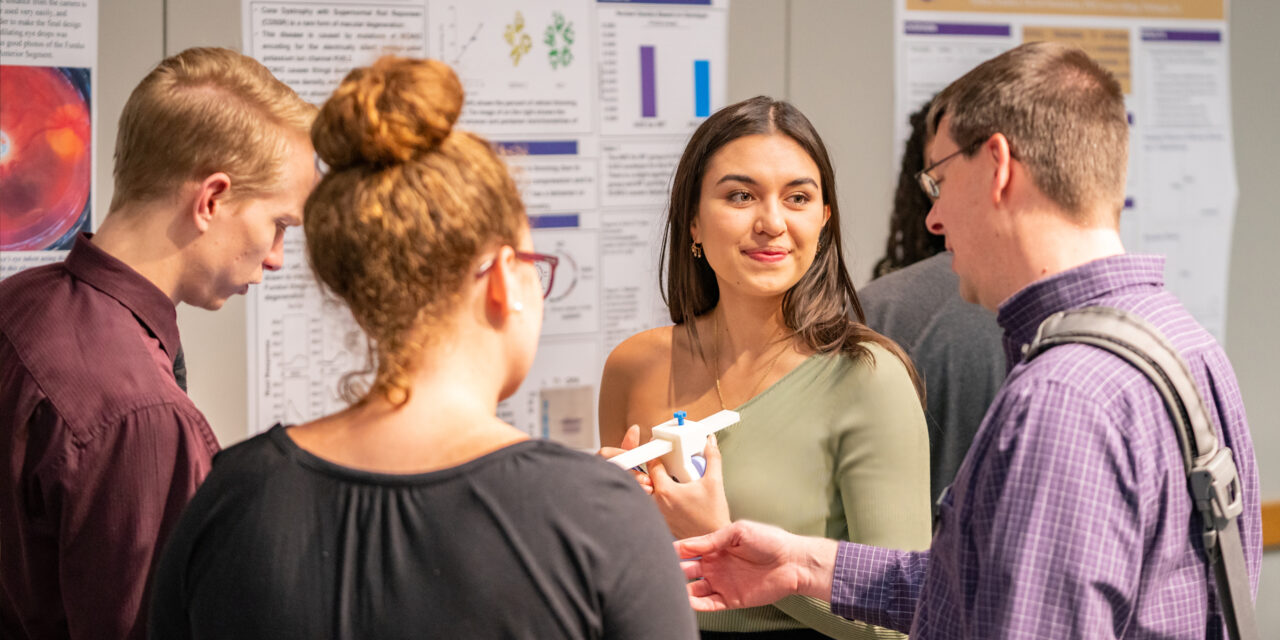 ---
Explore Campus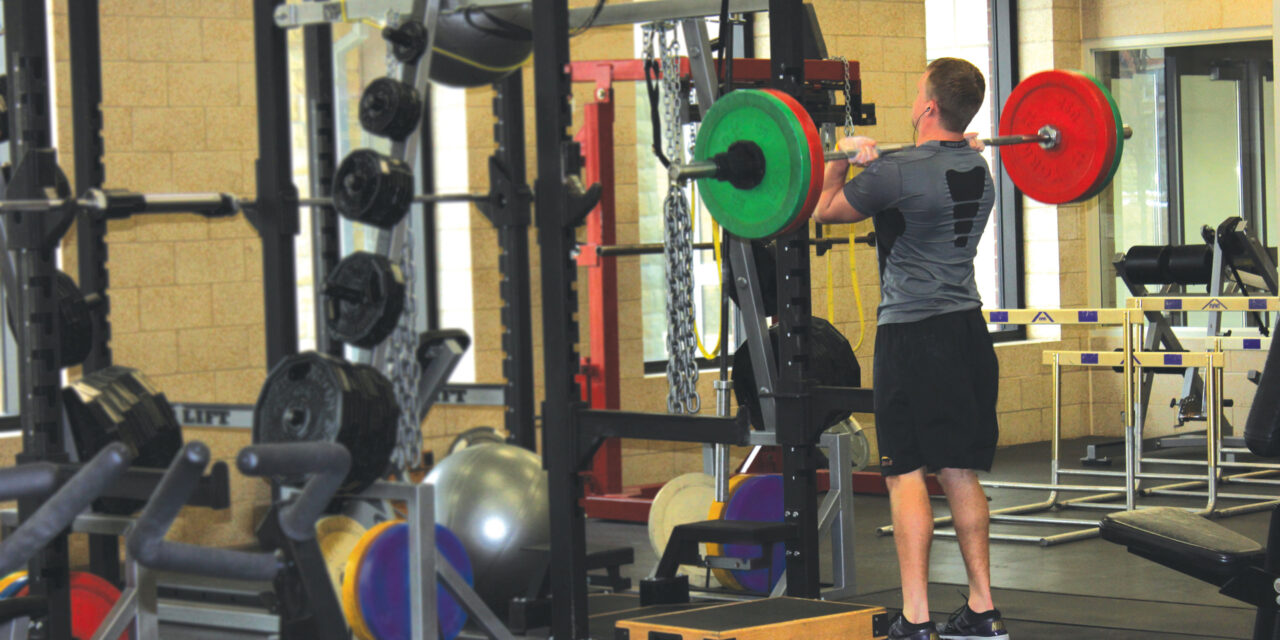 Lillis Athletic & Wellness Center
The Lillis AWC is the home of the Duhawk basketball, wrestling, and men's volleyball teams, athletic administration offices, locker rooms, athletic training, and campus fitness facilities.
Alumni Campus Center
In the ACC, you will find the post office, health and counseling, IT help desk, PUB, cafeteria, and the Marketplace for snacks. Spiritual life and campus life offices and the Center for Inclusion and Advocacy and Campus Safety are here.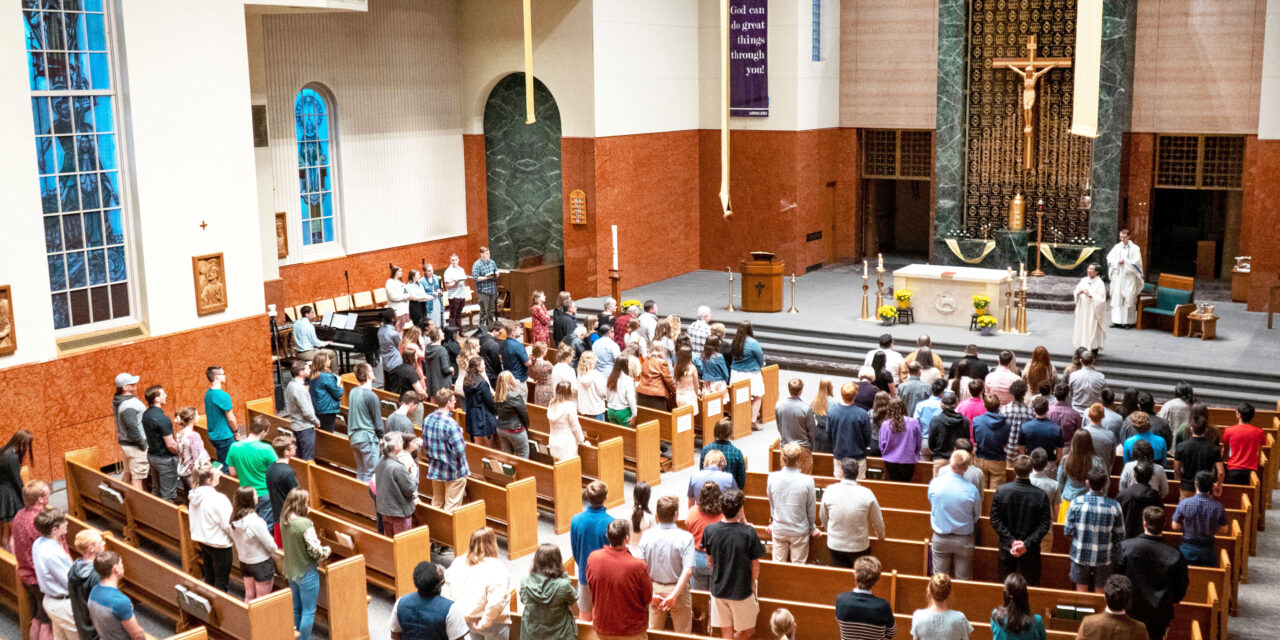 Christ the King Chapel
Get involved with worship. Participate in music ministry or lead the congregation in worship. Join daily Mass, a faith-sharing group, or one of the many student or community groups offered by Spiritual Life.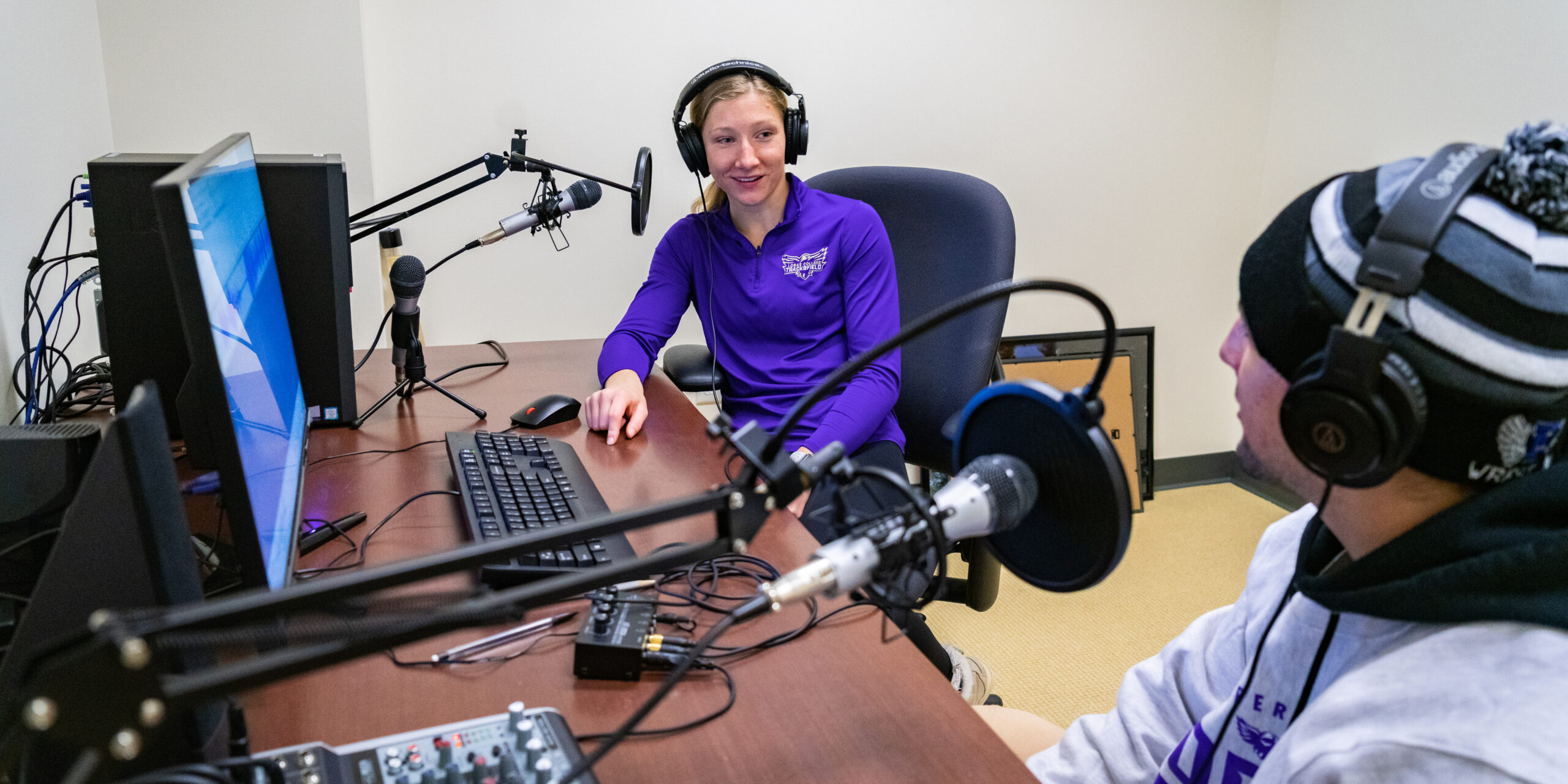 Miller Academic Resource Center
The MARC houses the library and is a central stop in your academic career. Find disability resources, internship and career guidance, the learning commons for tutoring and academic support, media studios, and study spaces.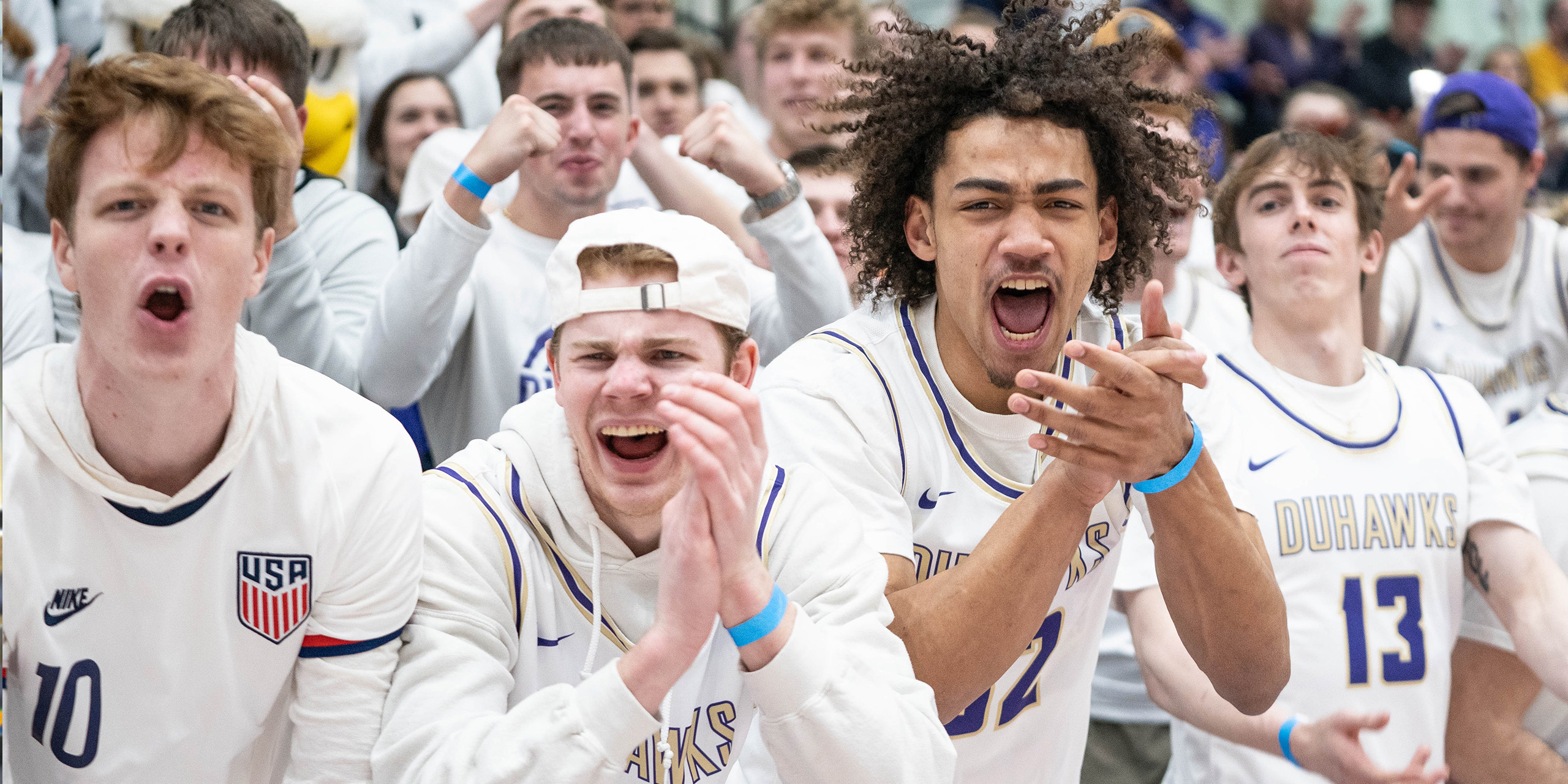 Duhawk Nation
Show your spirit for our 24 varsity sports.