Welcome to Your New Home
From traditional residence halls to apartment and house-style living, Loras offers a variety of living and learning options.
While conveniently located, our housing provides independence and easy access to recreation spaces, community kitchens, social lounges, and free laundry services.
When are housing assignments made?
Many students make connections with potential roommates at new student orientation.
Your room assignment and roommate contact information will be emailed in late June.
---
Traditional Residence Halls
Beckman Hall
Located on the lower campus, Beckman Hall houses a mix of coed, first-year through senior students within single, double, and triple rooms.
Recent renovations were made to the kitchens, common areas, and a chapel.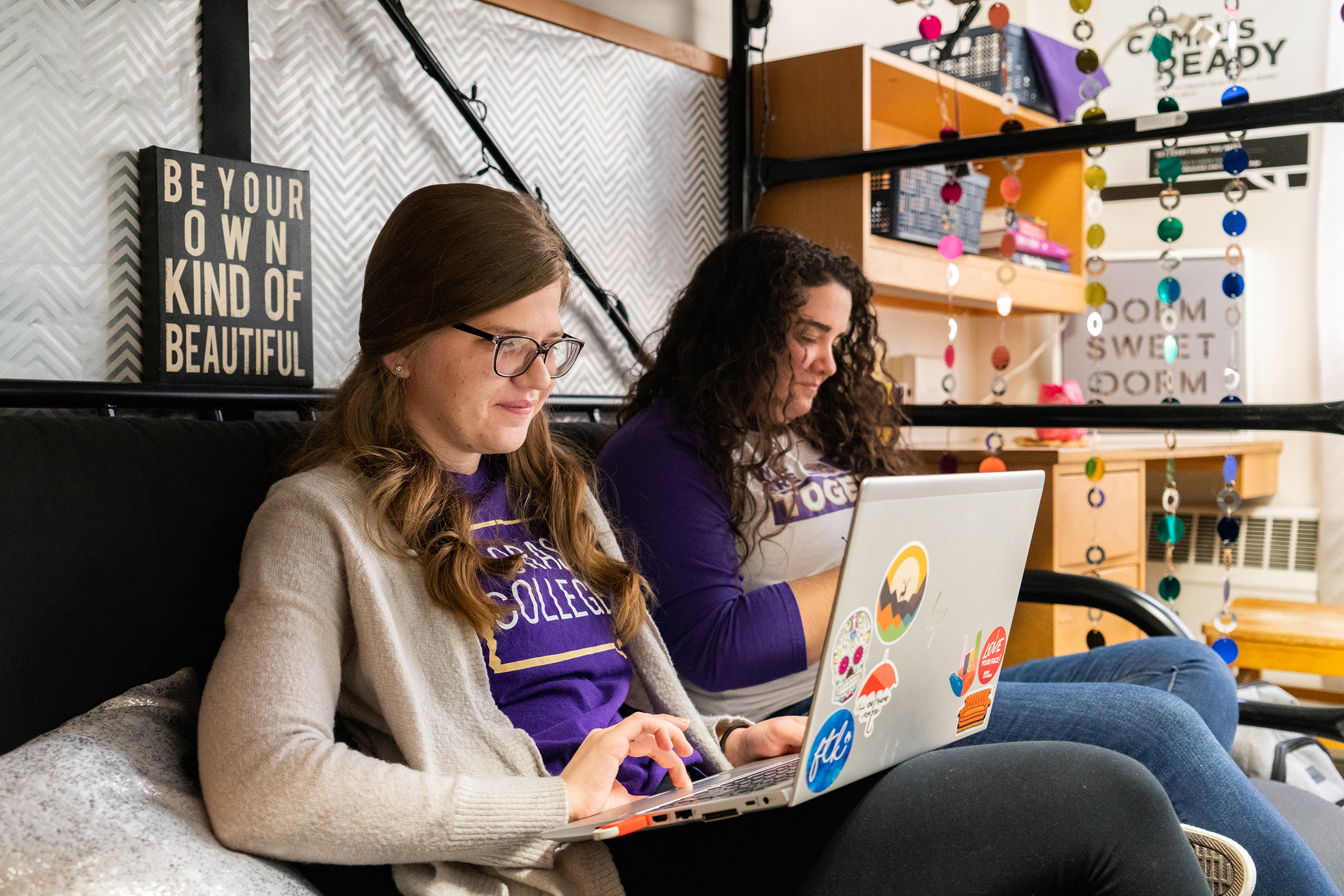 Binz Hall
First-year through senior students choose between single and double rooms. These rooms share a private bath between two rooms with four students.
A limited number of suites are also available. These share a private bathroom between the four roommates.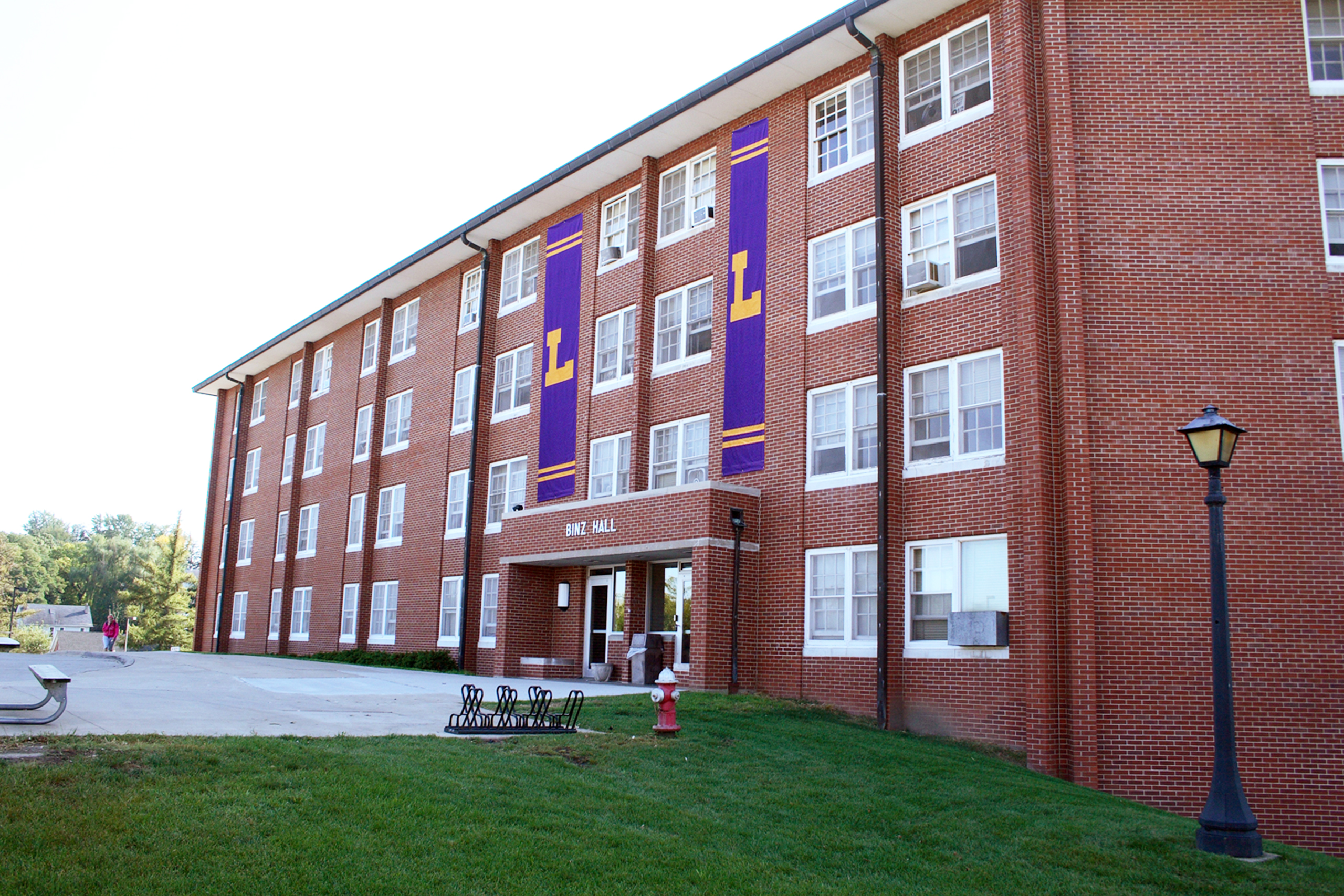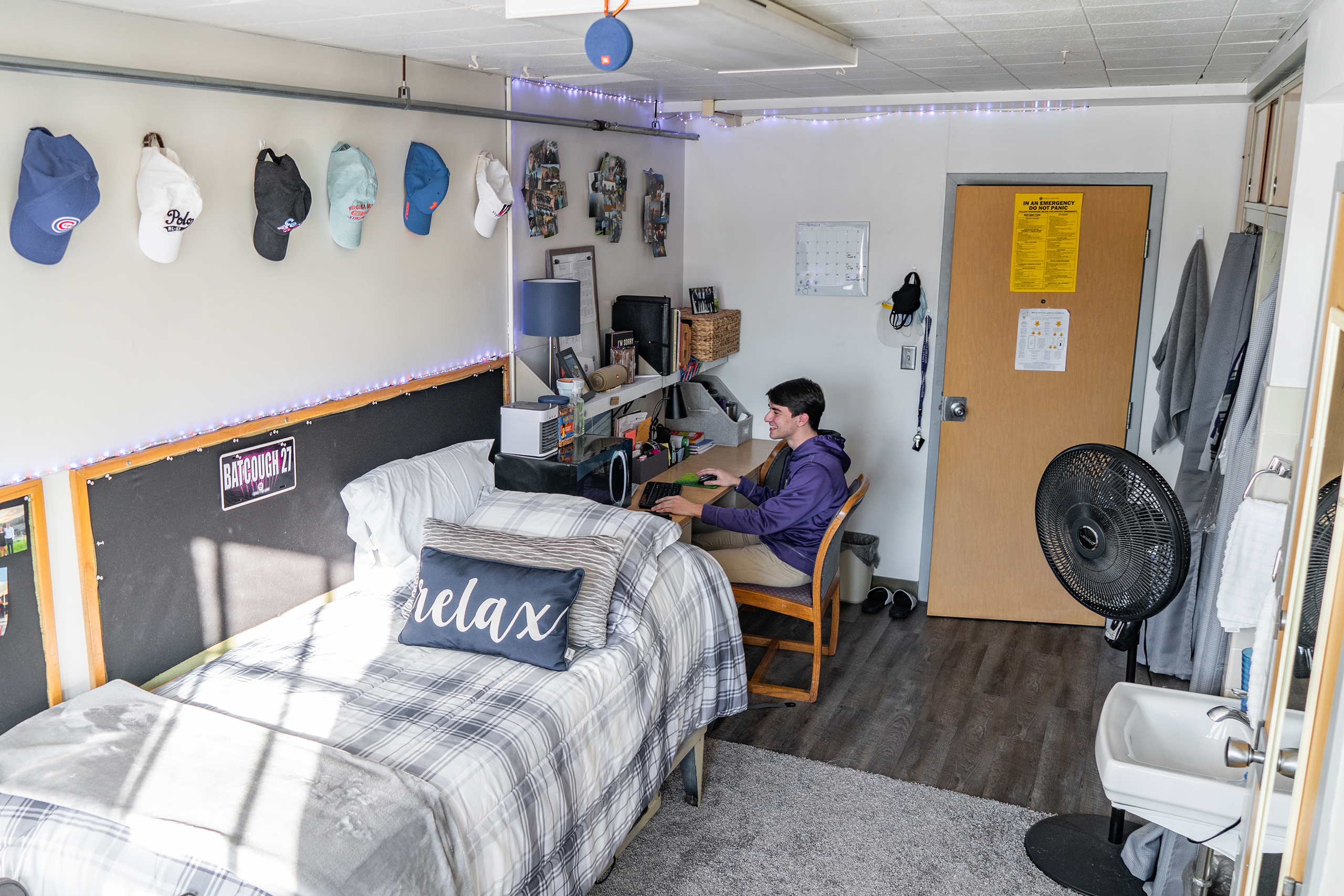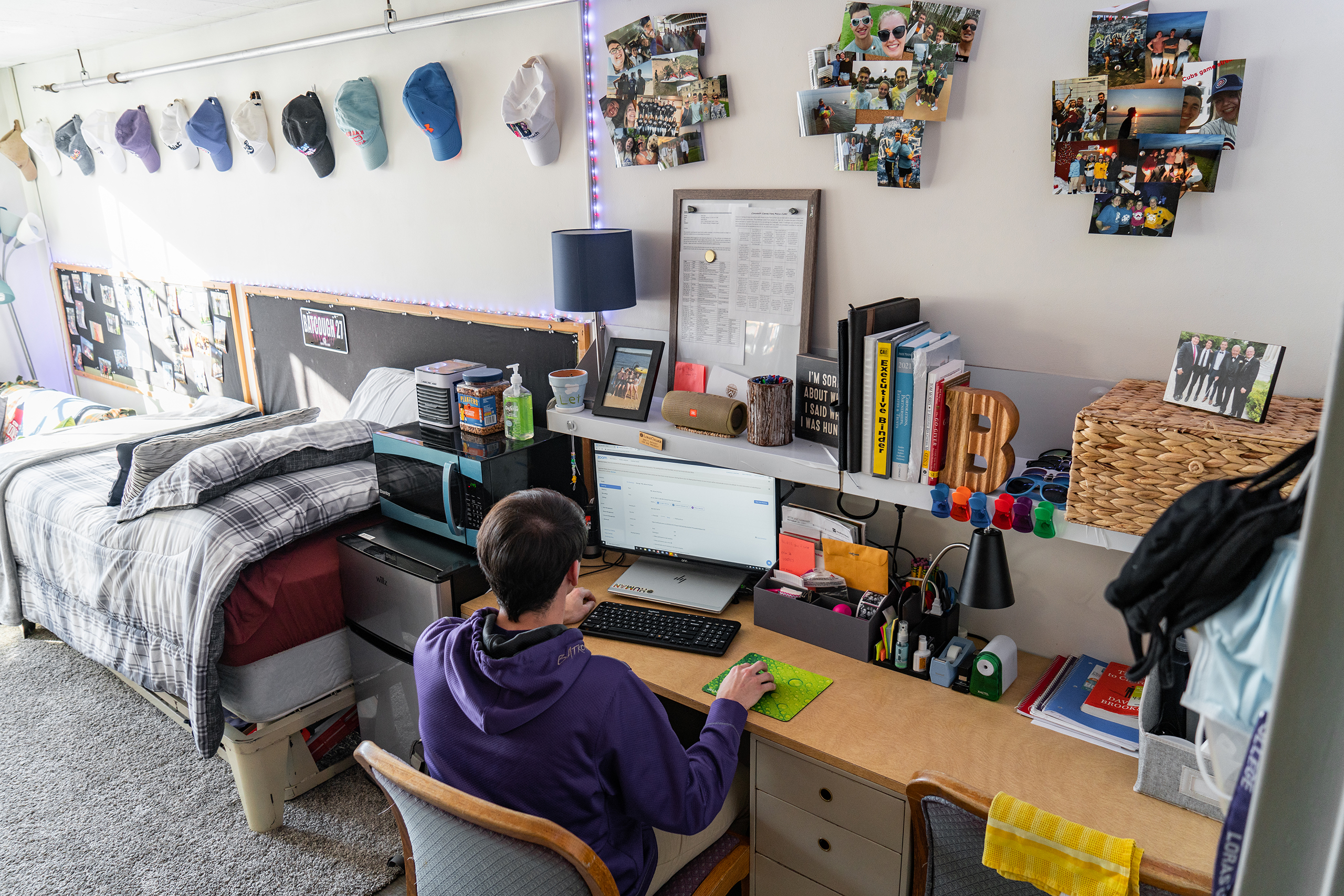 Rohlman Hall
Overlooking the Rock Bowl Stadium, Rohlman Hall is next to the Graber Sports Center and San Jose Pool.
First-year through senior residents living in this coed hall with single, double, and quad occupancy rooms.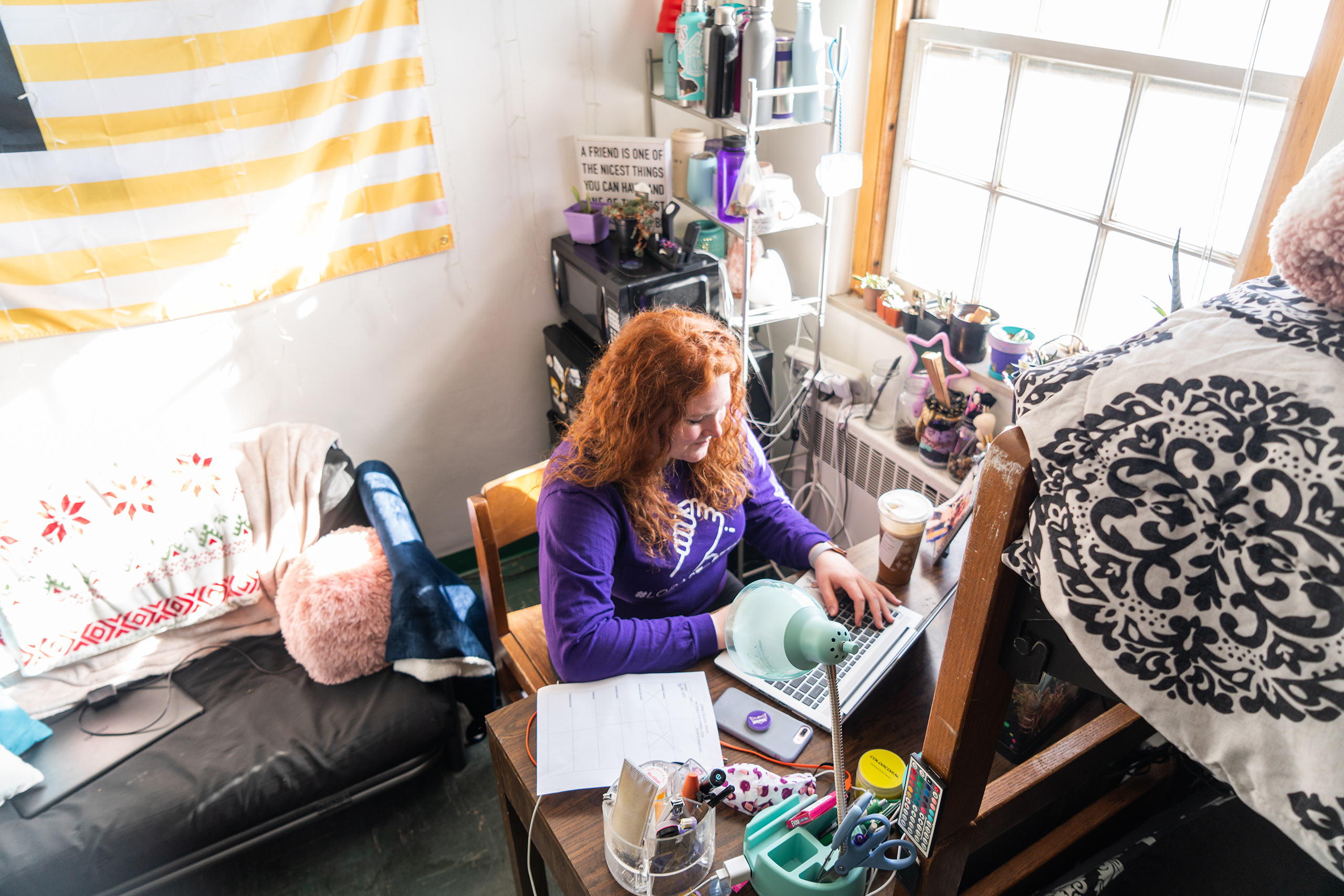 Residence Life Staff
Area Coordinators
An area coordinator is there to help with advising, counseling, handling conduct issues, and providing an environment that will help students grow academically and personally.
Resident Advisor
Each floor has a student RA that serves as a peer leader, building community by connecting one-on-one with residents. They assist the area coordinator with programming, encourage involvement, and are an excellent student resource.
Apartments
Byrne Oaks
With seventeen units, groups of six students share a kitchen and living room, two double bedrooms, two single bedrooms, and two baths. Couches, chairs, a dining area, and bedroom furniture are provided.
Students must have 30 credits and at least a 2.0 GPA to live in Byrne Oaks.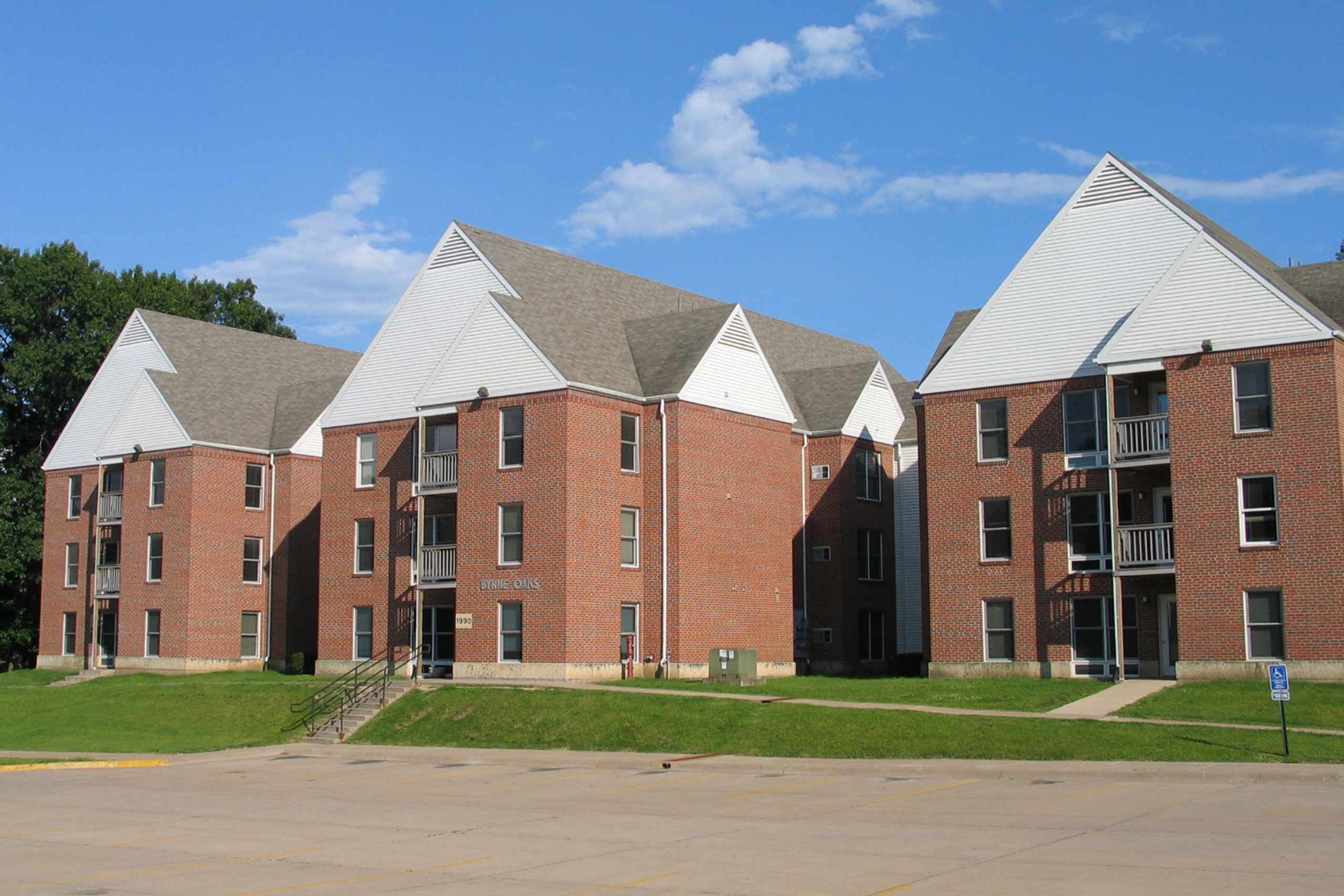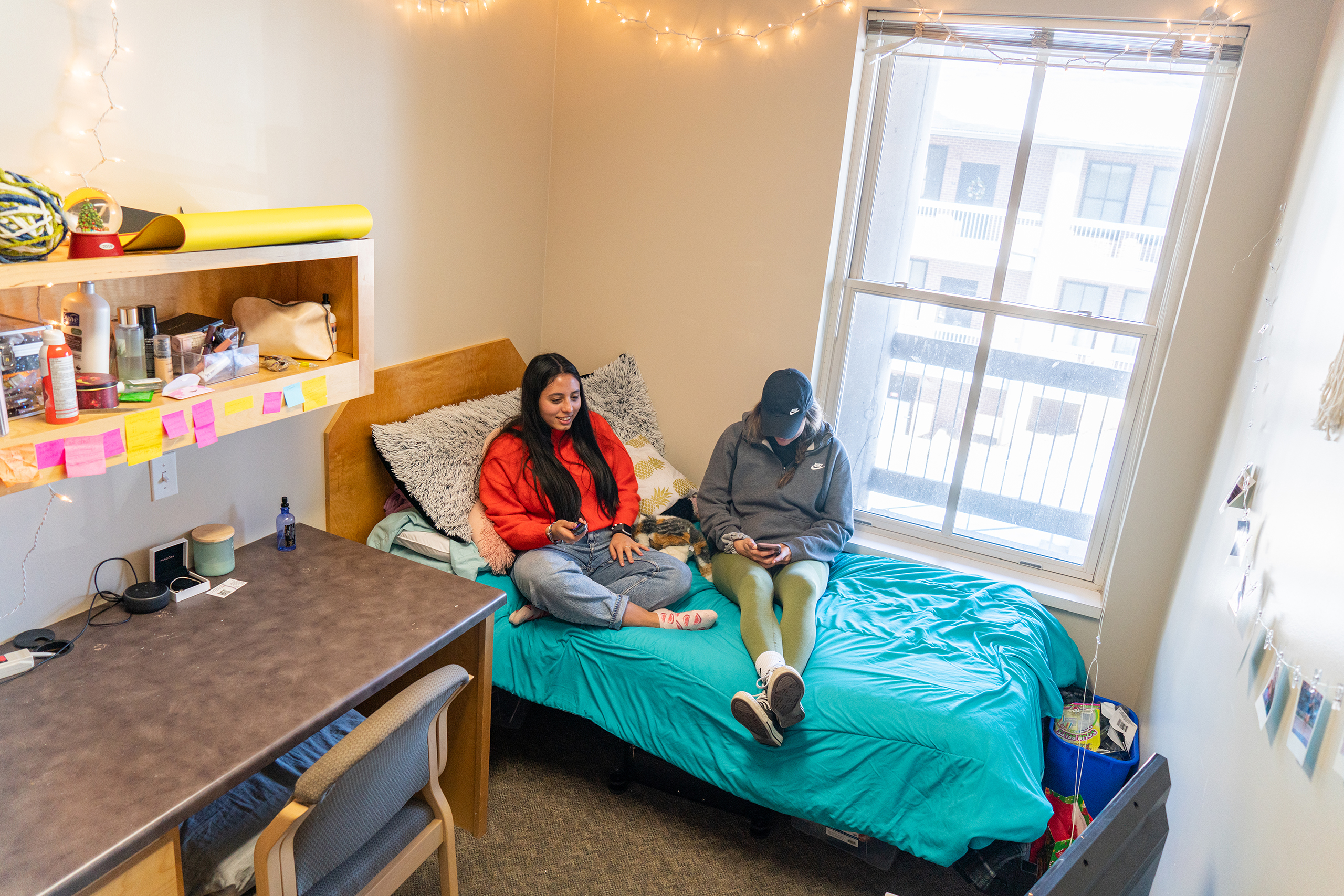 Lynch McCarthy
With twenty-one units, groups of four students share a kitchen, living room, and bath, with four single-furnished bedrooms. Couches, chairs, and a kitchen set are provided.
Students must have 30 credits and at least a 2.0 GPA to live in Lynch McCarthy.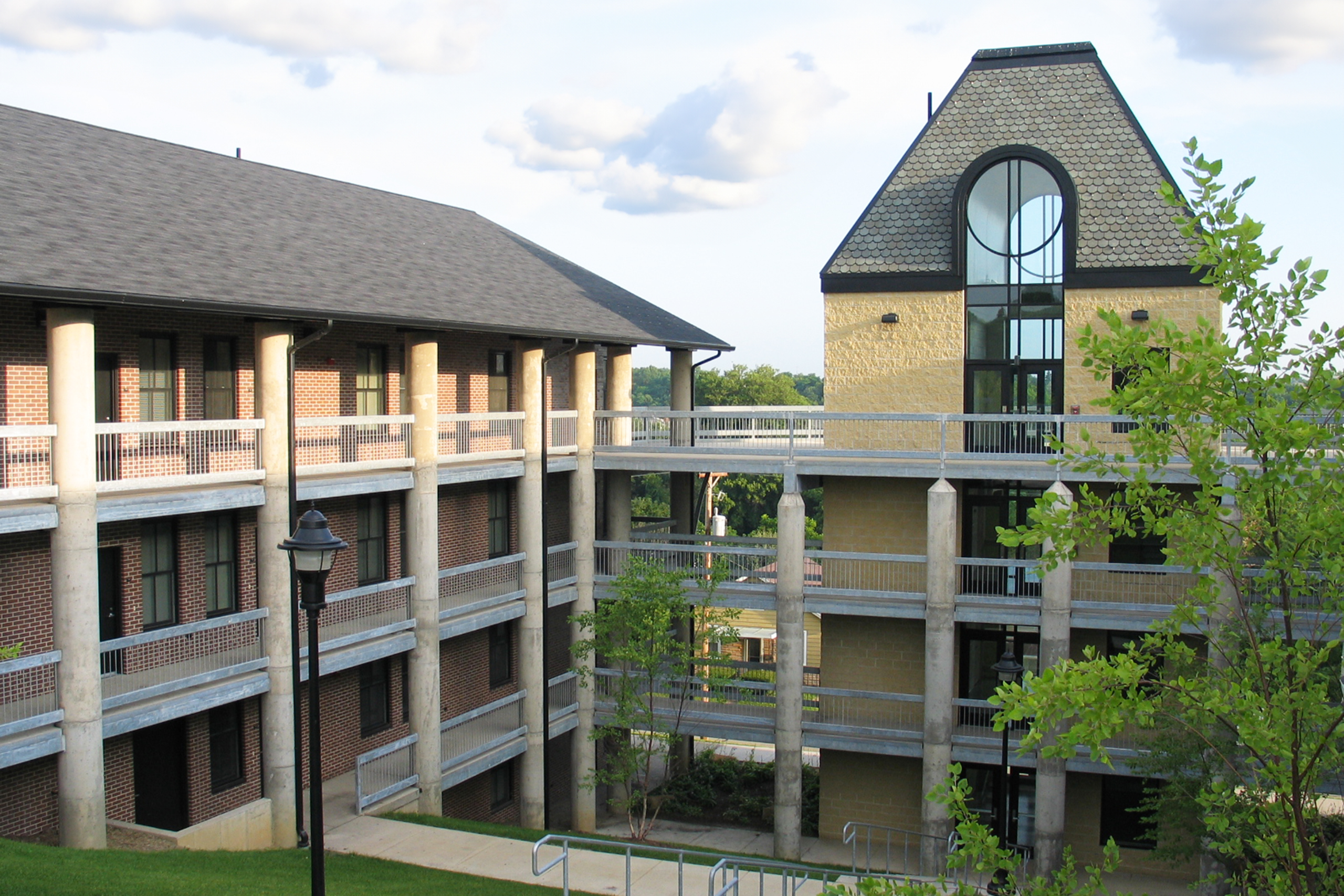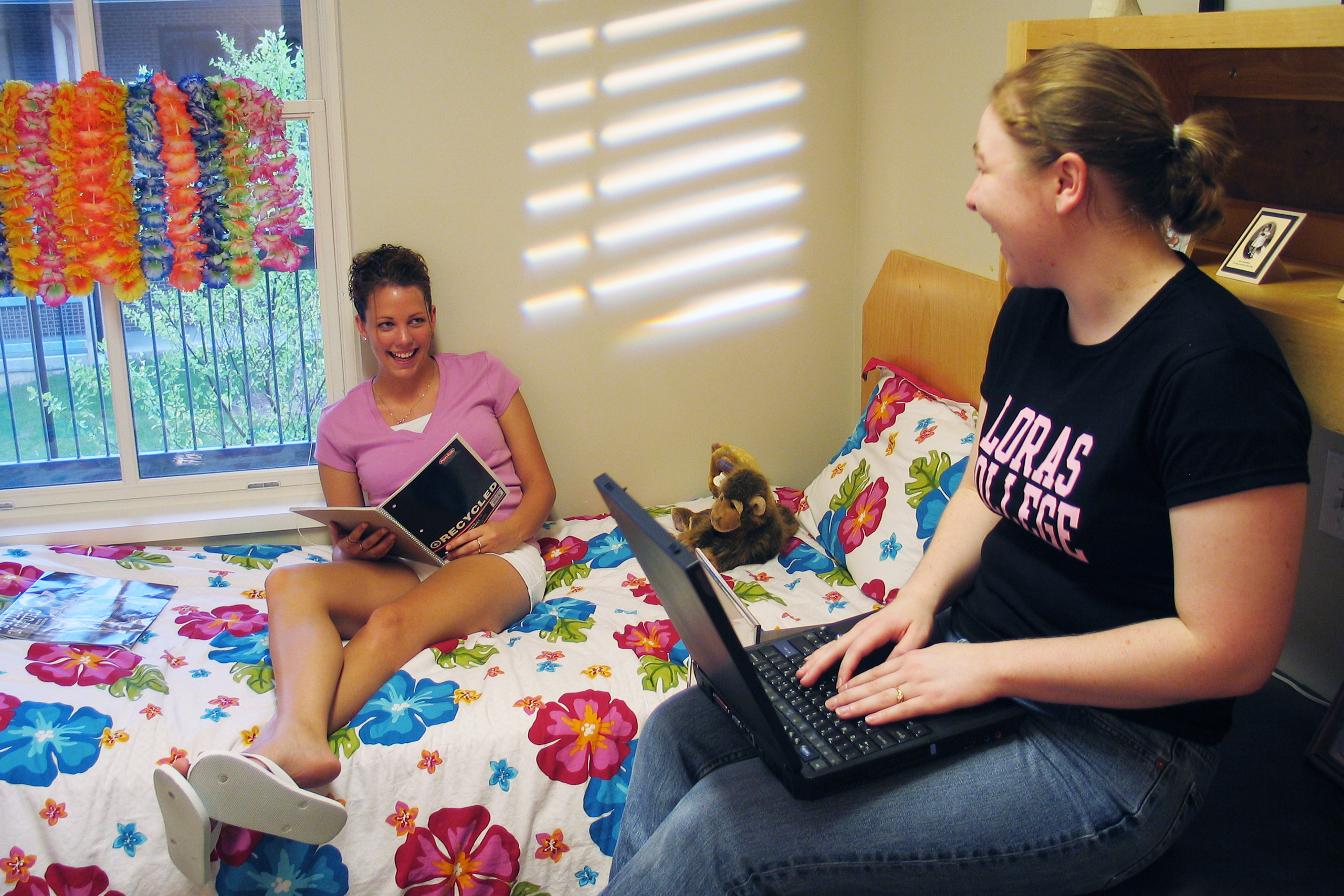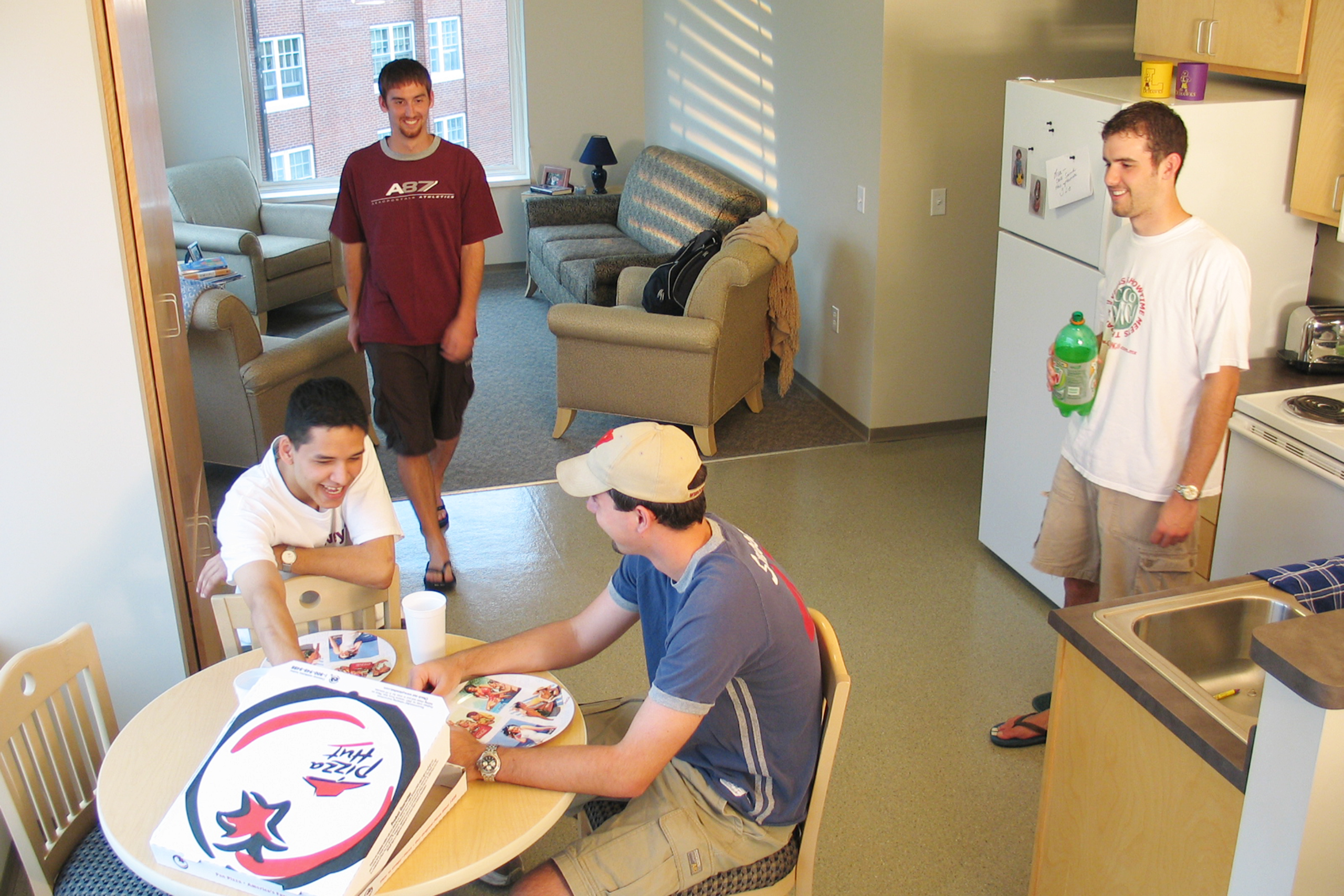 Alternative Housing
Campus Houses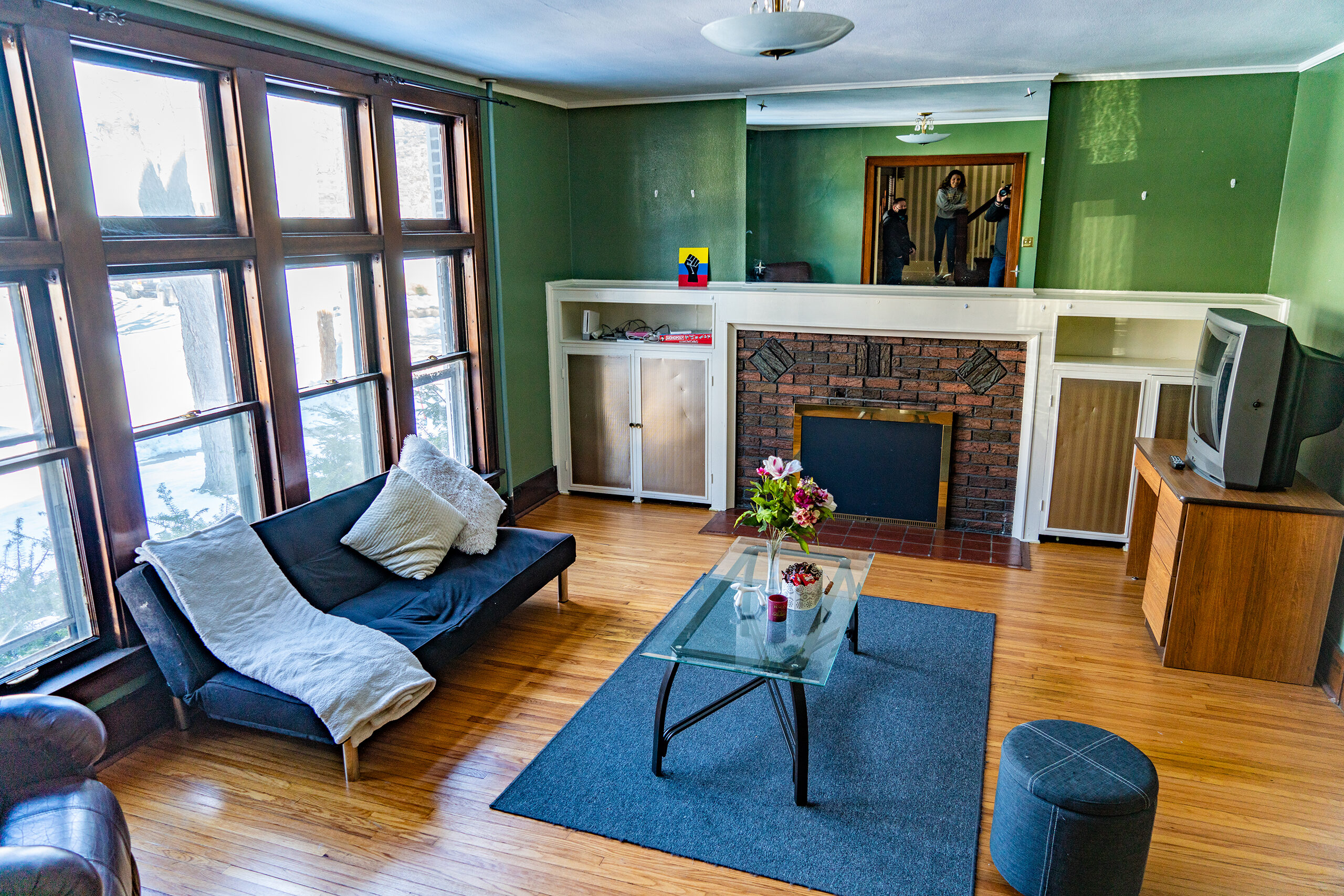 Loras owns houses surrounding the campus that house three to six students each. Houses have bedroom furniture, but otherwise unfurnished. Students must have 50 credits and at least a 2.0 GPA.
Smyth Hall
Centrally located steps from the Alumni Campus Center, postbaccalaureate and graduate students share this residential and academic building. Room options include single or double rooms.
frequently asked questions
Students who live on campus have higher GPAs, are more likely to graduate in four years, and are more connected to faculty and the community.
Q: Does the college have a residency requirement?

Yes, you must live in college-owned housing until you have completed at least 80 credits or are twenty-one-years-old by the first day of fall classes, unless you live with parents, legal guardians, a spouse, or children in the city of Dubuque or nearby.
Q: What do I need/can't to bring?

When planning your move to Loras, be sure to remember your pillow and extra-long sheets, hangers, a shower tote, robe and flip flops, towels, toiletries, tissues, laundry soap, fan, alarm clock, umbrella, school supplies, and extension cords.

Some extras you might want to consider are a small refrigeration unit (5.0 cubic feet or less), a small microwave (1,000 watts or less), dishes, cups, utensils, a television, and books.

Leave @ Home
Things you'll need to be sure to leave at home include duct tape, air conditioners, toasters, grills, pizza ovens, halogen lamps, candles, incense, pets (although you may bring non-dangerous aquarium fish), paint ball, air-soft and other guns, and alcohol or other drugs. These items are not permitted in Loras housing.

In your orientation folder you'll find a list of things you should remember to bring to campus as well as a list of things to leave at home. If you have questions, please contact residence life staff.
Q: What if I need to arrive early?

If you wish to arrive before your designated arrival date, submit a request in your Loras residence account by August 1 to obtain permission to arrive early. Meal services and other campus resources may not be available during this time.
Q: What if I don't like my roommate?

Respect and a willingness to communicate clearly are the keys to compatibility for roommates. It's important to realize that different people can be compatible roommates if they are willing to keep lines of communication open.

To connect with your roommate, spend time together, establish agreements about responsibilities in your space, arrange a study schedule, and discuss guidelines about visitors. Your RA can help.
Q: When will I find out where, and with who, I'm living?

We often find that students make connections with potential roommates at Orientation, so we do not assign rooms until late June. Your room assignment and roommate contact information will arrive via email.
Q: Can I loft my bed?

You are welcome to loft your bed, but you must loft through the college's safe loft rental program. Please visit bedloft.com for more information about lofts and other products you may rent or purchase for your room.
Q: Where can I do my laundry?

All college housing options offer free high-efficiency washers and dryers. You provide the laundry detergent and other supplies.
Q: What size are the beds in the residence halls?

Mattresses in college housing are extra-long (36"x80"). Residence life has partnered with Residence Hall Linens to provide our students with a convenient, affordable way to purchase extra-long sheets and bedding items as well as other campus-living necessities.
Q: Do I need renter's insurance? Does the college's insurance cover my stuff?

The college does not provide personal property protection for students, nor does it require students to carry renter's insurance, but students are welcome to do so. Many students find their personal property is protected by their parent's homeowners insurance.