Our Catholic identity keeps us faithful to the highest standards and inspires us as stewards of responsibility, excellence, service, and respect, creating an atmosphere where faith, scholarship, and creativity can seamlessly connect.
We challenge you to work towards building a more just and ethical world. Principles such as respecting the human dignity of all, working for the common good, and providing preferential options for the poor are integrated throughout the curriculum and experiences at Loras.
Inspired by the patron of our college, St. Joseph, we purely and humbly celebrate the good in each person and live a legacy centered on love.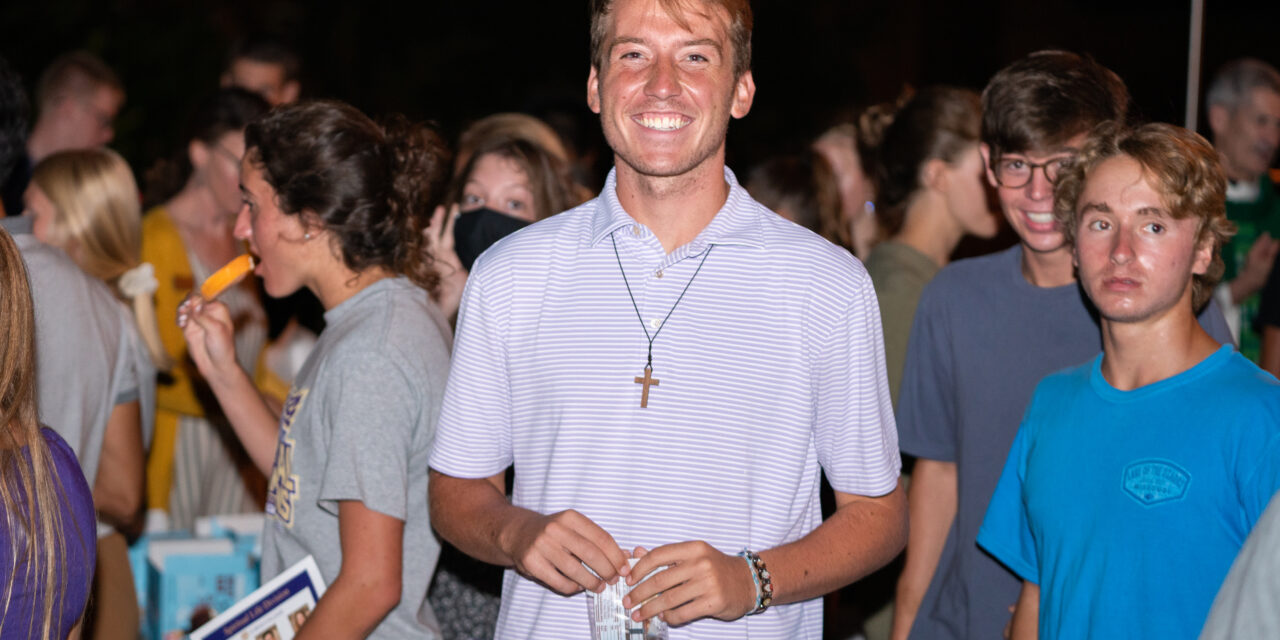 Catholic Intellectual Tradition
At Loras, the canopy of the Catholic intellectual tradition brings all dimensions of human experience into the conversation, encouraging us to accompany one another toward discovering truth.
Our commitment to the Catholic intellectual tradition guides our pursuit of truth across all disciplines. This living tradition encompasses the arts, sciences, and humanities, fostering dialogue between complementary and competing perspectives.
By exploring this broad tradition of reasoned inquiry, we gain a more comprehensive understanding of the universe and our place within it.
Catholic Social Teaching
Catholic social teaching is found in all areas of our curriculum as a lens through which we participate in the world. The core teaching of the inherent human dignity of all guides how we encounter the complexities of modern-day society.
Regardless of religious or worldview identity, Catholic social teaching provides a clear framework that can be applied to all areas of life and work.
The social teachings of the Catholic Church are a vital part of our lived faith. Through principles that bring together official Church teaching since 1891, we learn how to respond to the social challenges of our day.

Archdiocese of Dubuque
As one of ten diocesan Catholic colleges in the nation, rooted in a particular region of the country, Loras' heritage extends back to 1839 in its providential locale along the Upper Mississippi River Valley.
French emigrant Bishop Mathias Loras initiated the educational mission that continues to integrate faith and reason into our study and scholarship, our professional and social interactions, and our service to communities of varying size and composition.
Our Catholic identity permeates and inspires the Loras College community in vivid and diverse ways inside and outside the classroom.
Archbishop Kucera Center
The mission of the Archbishop Kucera Center for Catholic Intellectual and Spiritual Life is to support Catholic intellectual and spiritual life at Loras and in the Archdiocese of Dubuque. We sponsor workshops, symposia, speakers, internships, research, retreats, travel, and other activities consistent with this mission, both on campus and across Northeastern Iowa.
Catholic Identity Statement
Recognizing the depth and breadth of the Catholic tradition, Loras College frames our Catholicity through the following principles.