Have you completed a graduate degree and want to become a licensed school counselor? Learn how Loras College can help you achieve your goal! Benefit from small class sizes and close faculty mentorship.
Loras College offers a non-degree graduate program for individuals who have completed a master's degree in psychology or a related field within the past ten years and want to pursue licensure/endorsement for the professional school counselor credential.
The number of credits required may vary significantly from student to student and will depend upon prior graduate coursework taken. Applicants should know that no federal financial aid exists for this coursework, though you may seek private funding options.
Flexible & Convenient
The courses in the School Counseling Pathway to Licensure program are offered on campus in the evenings, allowing you to continue working while completing the required courses needed for licensure.
Application Deadlines
Fall Enrollment
Materials due July 1
Spring Enrollment
Materials due December 1
Summer Enrollment
Materials due May 1
Post-deadline applications considered on an individual basis.
Application Criteria & Eligibility
Before applying, interested individuals should consult with Dr. Kimberly Tuescher, Director of School Counseling, to determine which additional courses must be taken to ensure you meet the state requirements for licensure/endorsement.
Get the Details

Non degree-seeking students will be held to the same academic and professional ethics requirements and program policies as degree-seeking students in order to maintain good standing within the program and to continue their coursework.

Admission Criteria

A master's degree in psychology or related field from a regionally accredited institution, completed within the past 10 years.
A minimum cumulative GPA of at least 2.75 (or 2.9 in the last 60 credits) is required for admission.

Graduate Program Application

Please create an account and apply online at: www.loras.edu/apply. There is no application fee.

When first starting the application, select "Graduate and PCE Application" as the Application Type.
In the Student Profile section within the application itself, select Professional & Continuing Education" as the Student Type, then select "School Counseling Pathway to Licensure" as the Academic Program.

Three Recommendations

The recommendations need to be from individuals who can speak to your character, academic capability, and motivation or interest exhibited in obtaining an advanced degree in this field.
Please enter the email addresses for three references in the "References" section of your online application. An email will be sent to those three references asking them to complete and submit an online recommendation form. (They are welcome to provide an optional supplemental letter in addition to the form as well).

Current Resume

Some exposure to the counseling field is preferred (volunteer work, internships, service work, or semi-professional work).
Please upload your resume to the "Materials" section of your online application.

Personal Statement

The personal statement is a typewritten paper outlining your interests and professional goals (maximum of 2 pages double spaced). This statement is an integral part of your application. Please address the following information:

How did you become interested in school counseling?
What specific factors have led you to apply to Loras College?
What do you consider to be your outstanding strengths and weaknesses? Please also comment on your specific skills, talents, aptitudes.
Please briefly describe any participation in research or employment which might be relevant to your application.
What are your professional goals?

Please upload your personal statement to the "Materials" section of your online application.

All Official Transcripts

For a transcript to be considered official, it must be mailed in a sealed envelope from that institution's Registrar's Office directly to Loras College Graduate Admissions. Transcript "issued to student" as well as faxed and copied transcripts will not be considered official.

All official transcripts can be mailed to: Loras College Graduate Admissions Attn: Megan Henderson 1450 Alta Vista Street Dubuque, IA 52001
Official electronic transcripts ordered through a service such as Credential Services or National Student Clearinghouse are also acceptable.
Please have your transcripts sent immediately after you have submitted your online application.

Please note that you will be required to enter the three reference email addresses and upload your resume and personal statement before you can submit your online application. However, you may start the application and return to it at a later time to upload those documents. It does not all have to be completed at once.

Interview and Admission Decision

Immediately following receipt of all application materials, your file will be reviewed by the program director to determine whether to move forward with an interview. You will then be contacted with information about your next steps. After completion of your interview (or after review of your file), you will be notified of an admission decision in your online Applicant Status Portal.
Book a Chat
Schedule a personalized visit or a video chat to learn more about the curriculum, internships, outcomes, enrollment process, etc.
Meet Your Professors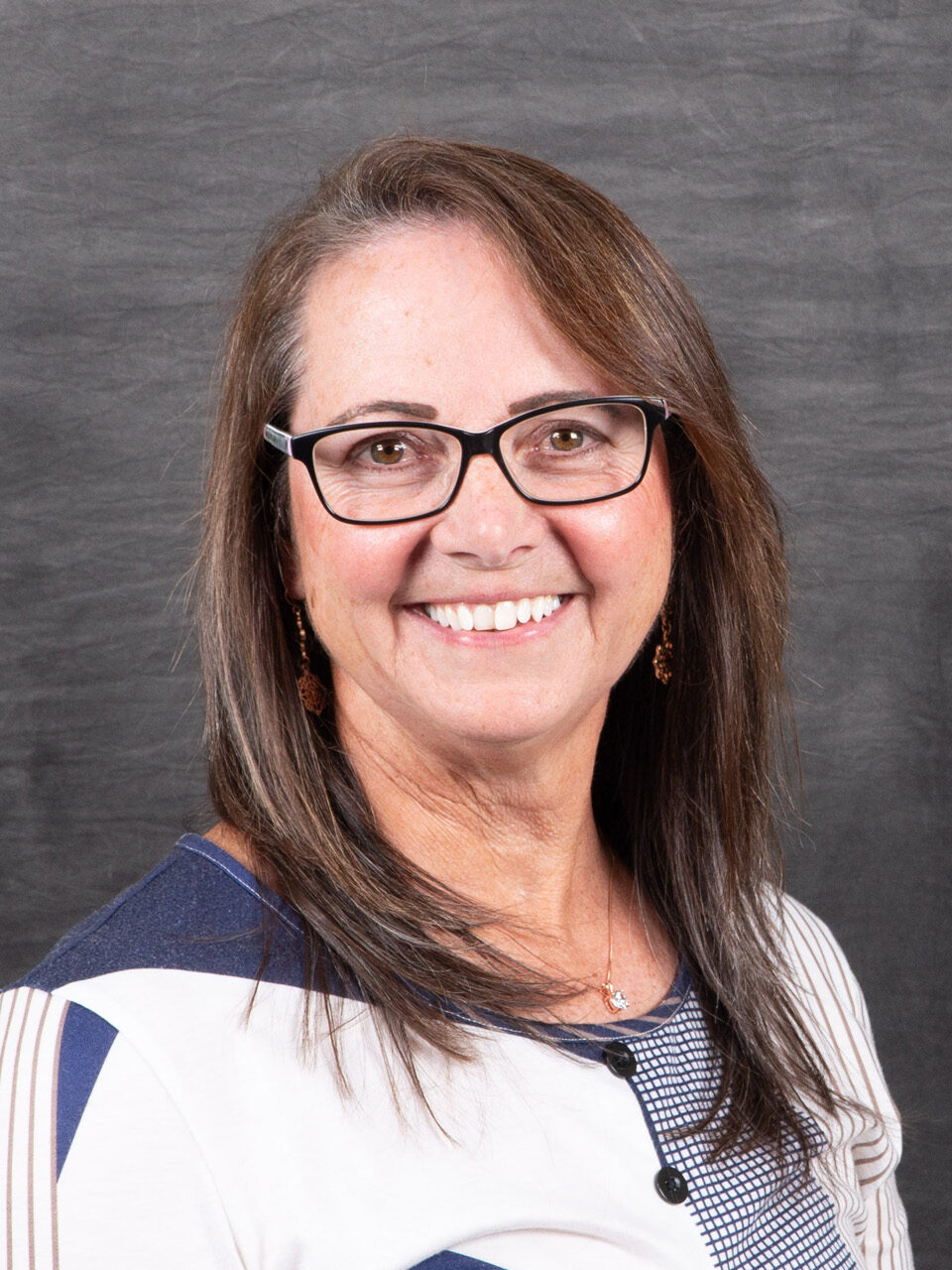 Kimberly Tuescher
PhD
Professor of School Counseling
Director, School Counseling Program