College Administration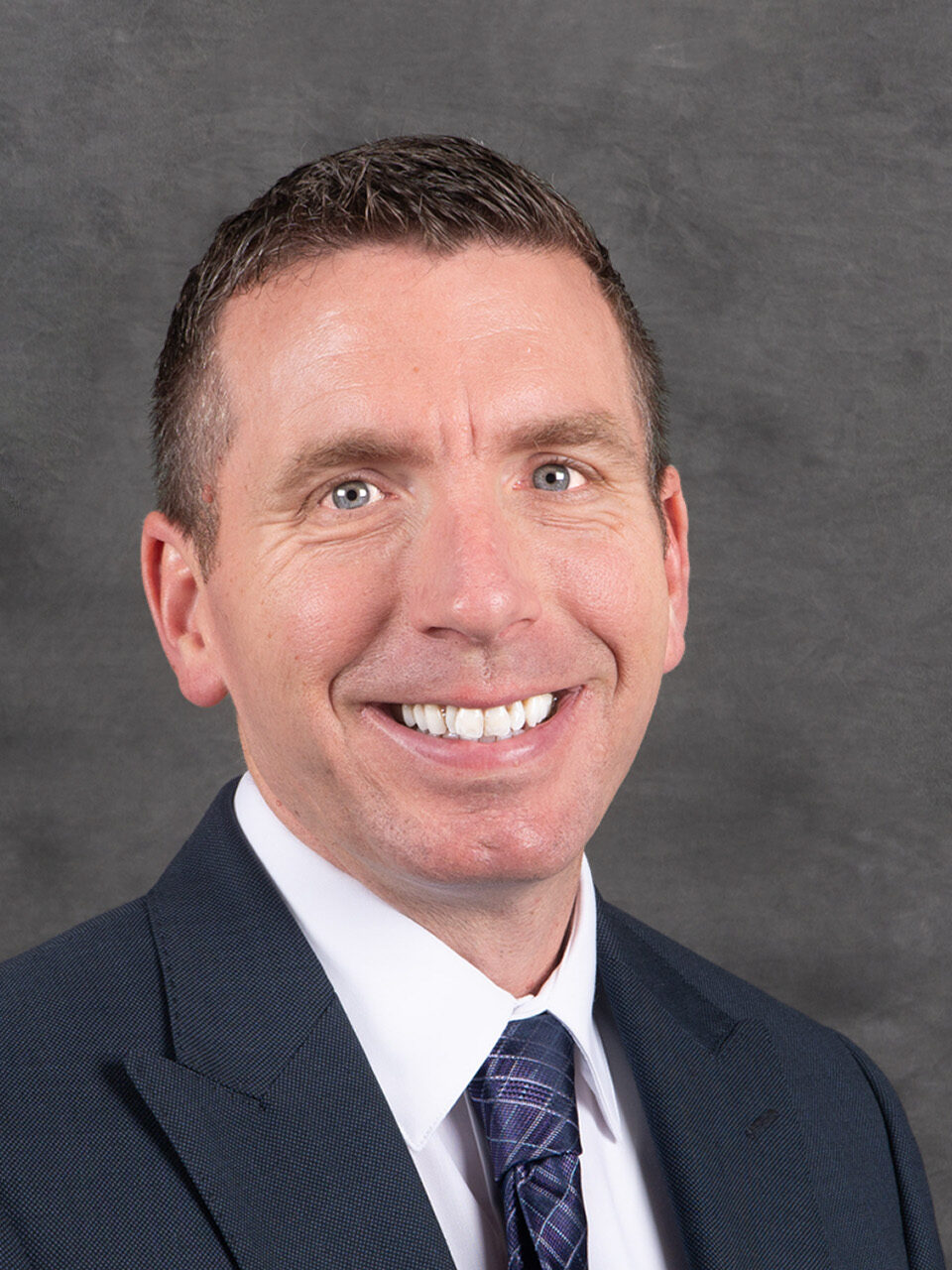 Josh D. Boots
Vice President for Institutional Advancement
Donna Heald
PhD
Provost
Academic Dean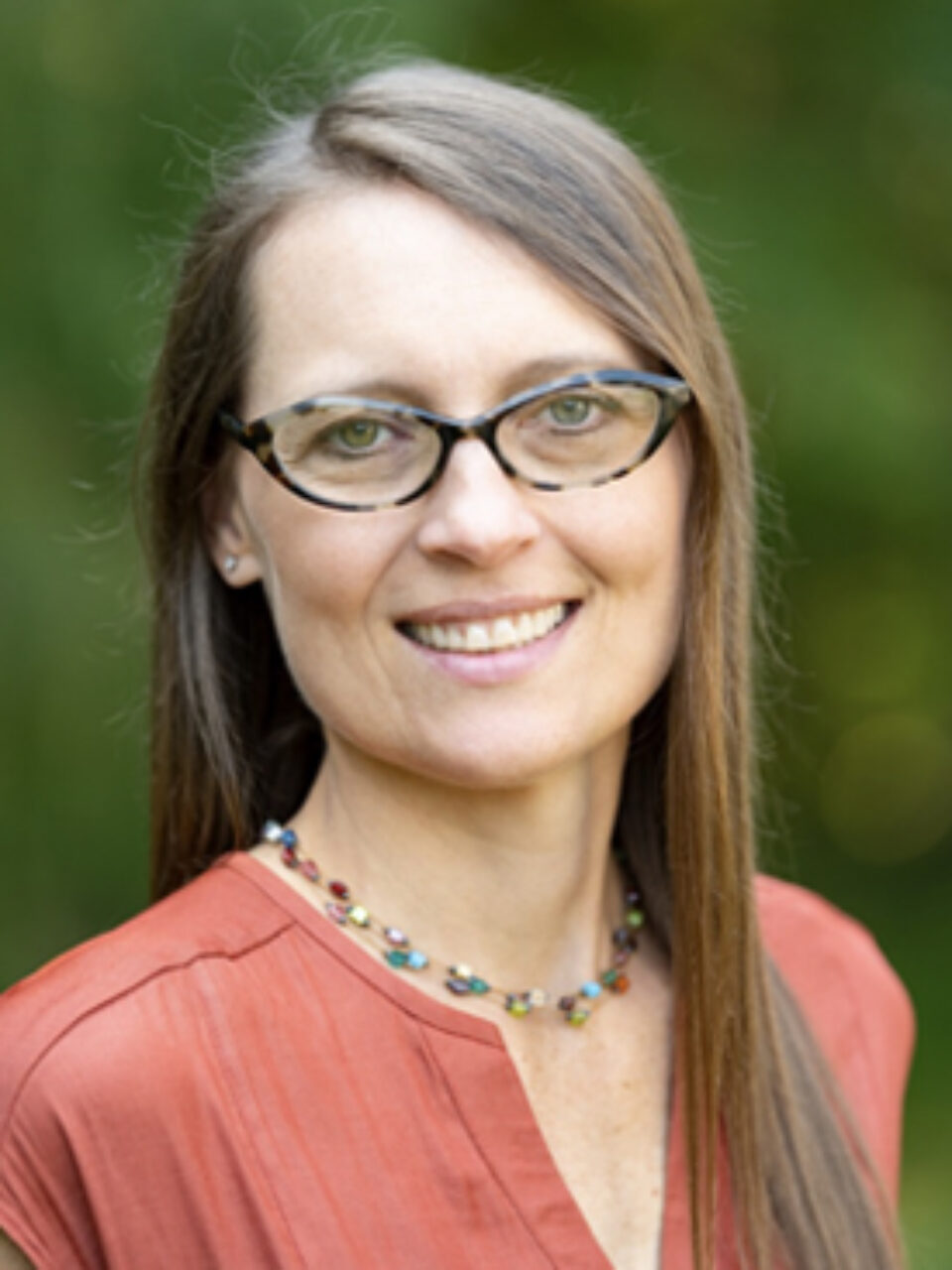 Demeri Mullikin
Vice President of Marketing and Strategic Communication
Arthur Sunleaf
PhD
Vice President for Student Development
Dean of Students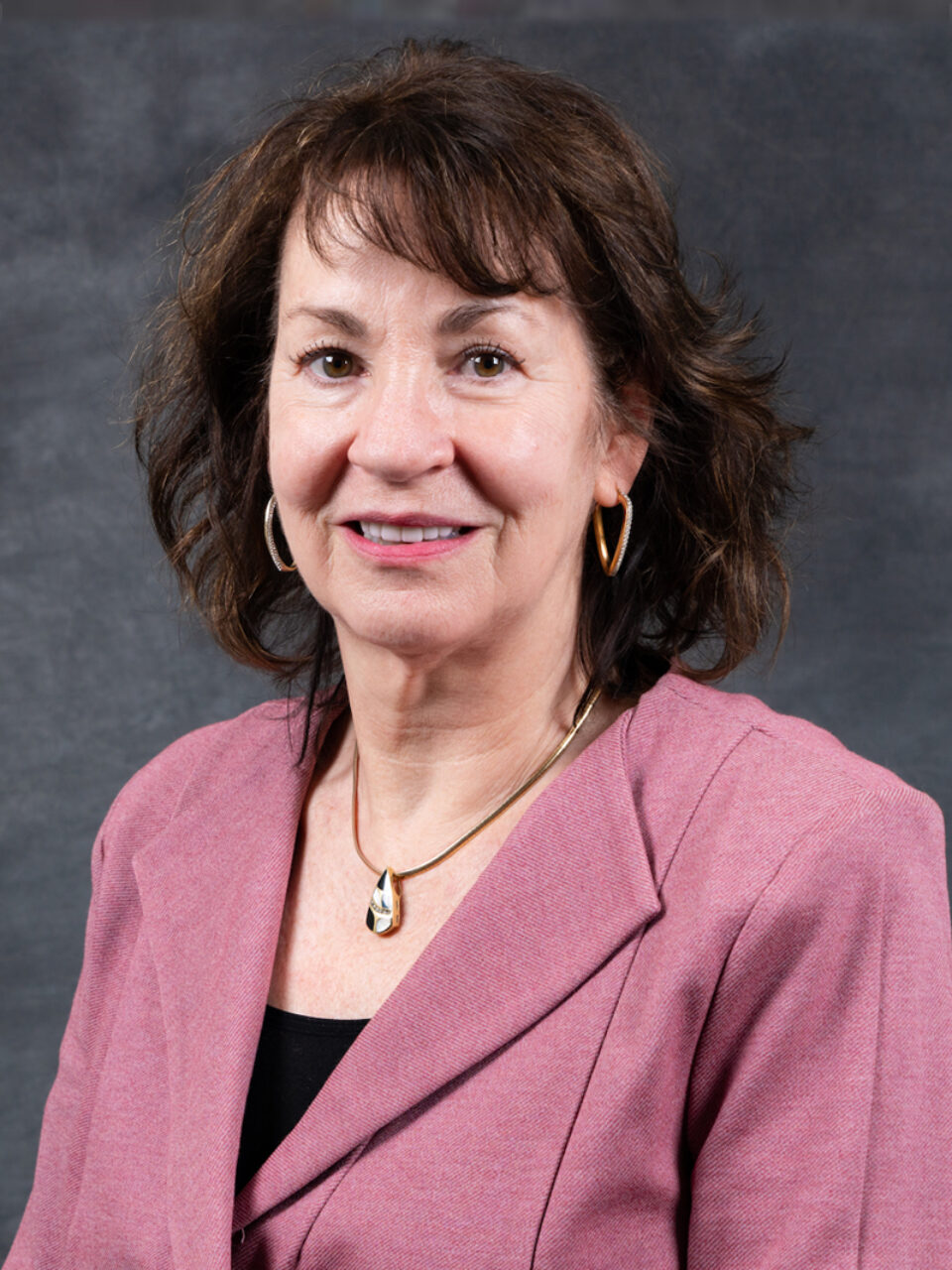 Margaret Tungseth
Vice President
Chief Operating Officer
---
Board of Regents
The Loras College Board of Regents is a legislative body responsible for determining the broad policies the College operates under. The board, the legal entity of the College, serves as the custodian of all assets determines the college's educational aims, vision, and mission, and ensures that the institution fulfills its educational purpose.
James E. Collins ('84) Dubuque, IA

James (Jim) Collins ('84) obtained a Bachelor of Arts in Finance from Loras College in 1984 and a Master of Arts in Higher Education from the University of Iowa in 2004. After graduating from Loras, Jim returned to campus as an admissions representative and has continued to serve in a variety of positions at Loras College. In 1999, he was appointed the College's senior vice president. Jim was then elected as the twenty-sixth president of Loras College in 2004.

During his presidential tenure, Jim has served as a leader on the national, state and local fronts to include: chair, treasurer, and board member of the Association of Catholic Colleges and Universities; board of regents and board of trustees, Seton Hall University; chair, Iowa Association of Independent Colleges and Universities; executive committee, National Association of Independent Colleges and Universities; chair, Greater Dubuque Development Corporation and Archdiocese of Dubuque Board of Education.

A Crystal Lake, IL, native and the oldest of six children, Jim has been twice recognized as one America's Top 100 Irish Educators. In 2007, he was also recognized by his high school, Marian Central Catholic High School, with the Alumni Excellence Award. President Collins and his wife, Lisa, reside in Dubuque, Iowa.
Archbishop Thomas R. Zinkula

Archbishop Zinkula was born April 19, 1957 and grew up on a farm outside of Mt. Vernon, Iowa. He graduated from Cornell College in Mt. Vernon with an undergraduate degree in mathematics, economics, and business. He received his law degree from the University of Iowa College of Law in 1983.

He attended Catholic University in Washington, DC, where he earned a master's degree in theology in 1990 and was ordained a priest of the Archdiocese of Dubuque the same year. In 1998, he received a licentiate in Canon Law from St. Paul's University, Ottawa, Canada. Pope Francis appointed him Bishop of Davenport on April 19, 2017.

Archbishop Zinkula's past archdiocesan assignments saw him serving faith communities in Dubuque, Rickardsville, Balltown, Sherrill, Holy Cross, Luxemburg, and Cedar Rapids. He also served as judge and judicial vicar for the Archdiocesan Metropolitan Tribunal, and rector for St. Pius X Seminary in Dubuque.
Rich Scalise ('76) Naperville, IL

As chairman, Scalise oversees all board functions and is responsible for the recruitment and on-boarding of new board members.

Upon graduation from Loras in 1976 with a degree in political science and speech communication, Rich Scalise entered the food industry. His career has included leadership roles at General Foods, president and COO of ConAgra's refrigerated food division, and president of Ralcorp Frozen Bakery. In 2009, Rich Scalise founded the startup, Hearthside Food Solutions, which has grown to become the industry's largest contract manufacturer and private bakery with over thirteen hundred employees and thirty-nine manufacturing locations in the USA and Europe. Today, Rich is a partner at the private equity firm E2P Capital. Additionally, he serves on multiple corporate and philanthropic boards.
Luis Acosta Hererra ('13) Phoenix, AZ

Luis Acosta Herrera is the chief strategist at Element Public Affairs and the executive director at Unite Arizona. He previously worked with Mike Bloomberg in the 2020 election and was the senior government affairs representative at the Arizona Chamber of Commerce.
Rich Clayton ('87) Bend, OR

Rich Clayton received his bachelor's degree in Accounting from Loras College in 1987.

In 1990, Clayton took a job with IRI Software in Boston. In 1996, he began working with Arbor Software and relocated to the San Francisco area. In 2002, he was employed as Vice President of Marketing at Responsys, and later as Vice President of Marketing at Hyperion. In 2010, Clayton joined Oracle Corporation as the company's Vice President of Marketing for Business Intelligence and Performance Management products.
Mark Cloghessy ('80) Western Springs, IL

Mark Cloghessy came to Loras College in 1976 and graduated in May 1980 with a Bachelor of Arts in Business Administration degree.

Cloghessy was employed by the Federal Reserve Bank of Chicago as a Bank Examiner for 12 years. He was subsequently employed by Allstate Insurance Company in their Investment Department where he rose to the rank of Senior Vice President in charge of Portfolio Management, overseeing Allstate's $100 billion investment portfolio. He retired in 2014. Mark received his MBA in International Finance and Economics from Northwestern's Kellogg Graduate School of Management in 1992. He is a Chartered Financial Analyst and a member of the CFA Society of Chicago. Cloghessy currently resides in Western Springs, Illinois with his wife Sharon and their two daughters.
Rev. Msgr. John Enzler ('69) Bethesda, MD

Rev. Msgr. John Enzler ('69) earned his bachelor's degree in Political Science from Loras College in 1969. He was ordained a priest for the Archdiocese of Washington, DC in 1973.

Following ordination, Enzler had many assignments for the Church in the Washington, D.C. area. He was named Monsignor by Pope John Paul II in 1985. In 2001, he was appointed Secretary for Development for the Archdiocese of Washington and in 2005, he was named Pastor of the Shrine of the Most Blessed Sacrament. In May 2011, Msgr. Enzler was named President and CEO of Catholic Charities in the Archdiocese of Washington, D.C.
William C. Glynn ('68) Boise, ID

William C. Glynn was born and raised in the Monticello, Iowa, area and came to Loras College in the fall of 1964. He received his bachelor's degree in accounting in the spring of 1968. Glynn went on to earn his MBA from Boise State University in 1979. He also earned a degree in advance management from Stanford University in 1985.

On October 12, 1968, Glynn married the former Constance "Connie" Stolinski in Omaha, Nebraska. They have three children: Daniel, Jeffrey, and Nancy. Following his graduation from Loras College, Glynn obtained a job in the accounting department of the Northern Natural Gas Company in Omaha, Nebraska. In 1973, he moved to Boise, Idaho, to take a job as vice president and assistant treasurer at the Intermountain Gas Company. In 1976, he was promoted to the title of chief financial officer at Intermountain Gas. In 1979, Glynn left Intermountain to join MDU Resources Group in Bismarck, North Dakota, as that company's vice president and chief financial officer, a position he held for the next eight years, before returning to the now private company, Intermountain as president and part of the ownership. He retired in 2018.
Natalie Hoffmann ('84) East Dubuque, IL

Natalie Hoffmann currently serves as senior vice president of business services at iSolved HCM and is a partner at Honkamp Krueger & Co., P.C., where she has been employed for more than 30 years, including as president of its workforce management affiliate company, HK Payroll Services, Inc.
Theresa Hoffman ('81) Waterloo, IA

Theresa (Obermann) Hoffman rejoined the Board of Regents in October 2023. She currently is an attorney at Beecher, Field, Walker, Morris, Hoffman & Johnson, P.C. Prior to her current position, she was Vice President and Trust Officer at the Waterloo Savings Bank. She also worked as Trust Officer for the First National Bank of Waverly. She is a graduate of the Loras class of 1981, and a former member of the National Alumni Board.
Dr. Mary J Meehan, Maplewood, NJ

Mary Meehan, PhD, was appointed interim president of Seton Hall University on March 23, 2017. She is a nationally respected higher education and healthcare leader.

Meehan is a former Seton Hall administrator and University alumna. Meehan has spent more than 30 years in executive positions at higher education and healthcare institutions, including more than a decade as the first lay president of Alverno College, a leading Catholic women's college in Milwaukee, Wis. Meehan earned her B.A., M.A. and Ph.D. at Seton Hall, as well as an M.S. in Health Policy and Management from New York Medical College. At Seton Hall, she served as Vice President and Assistant to the President from 1996 to 2001 and as Executive Vice President for Administration from 2001 to 2004. She also has an extensive professional healthcare background, having previously served as Executive Vice President and Chief Operating Officer at St. Mary's Hospital in Passaic, N.J. and as Administrator and CEO of St. Vincent's Medical Center in Harrison, N.Y. Meehan is a life fellow in the American College of Healthcare Executives, and is a licensed professional mental health counselor.
Dr. David Meyers ('72) Leawood, KS

David Meyers, PhD, received his Bachelor of Science degree in biology in 1972. Following Loras, Meyers entered the University Of Iowa Medical School where he received his M.D. in 1976. He completed his post-graduate training in Internal Medicine at Creighton University (1979) and Cardiology at the Medical College of Virginia (1981).

He also earned a master's of Public Health and Preventive Medicine at the Medical College of Wisconsin (1998).In 1981, Meyers took a position at the University of Nebraska's College of Medicine as a Professor of Medicine and Preventive Medicine. He held this position until 1993. In 1994, Meyers moved to Kansas City where he held a job as Professor of Internal Medicine & Preventive Medicine & Graduate Faculty at the Kansas University School of Medicine. In 2011, Meyers retired from his position at KU and moved Saint Louis where he took a part-time job with Cardio-Pulmonary Associates located on the campus of St. Luke's Hospital. He is currently at this position. One of Meyers' hobbies is taking part in Civil War reenactments by playing the role of a surgeon from that era. Meyers is also a wine and food aficionado and is the author of The Kansas City Restaurant Guide.
Mark Molo ('85) Dubuque, IA

Mark Molo came to Loras College in August 1981. While at Loras, he was a member of the ETZ fraternity and he played Duhawk football under the leadership of Coach Bob Bierie.

Molo married the former Maureen Lynch ('85) on May 16, 1987. Mark and Maureen have four children: Nicholas, Blake, Erica, and Maria. He served as Vice President of the Molo Companies, his family's business, in the 1980s, which was an era of growth and change for the Molo Companies. It also was the beginning of the Big 10 Marts – convenience stores developed and owned by Molo Oil Company. During this time, the company grew into a $30 million enterprise employing two hundred people in Dubuque and the surrounding area. In 1998 Mark Molo became the President of Molo Companies where he continues the company's legacy of growth. Molo currently serves on the Board of Directors for the Boys and Girls Club of Greater Dubuque and on the Archdiocese of Dubuque Corporate Board.
Gene Murphy ('84) Evanston, IL

Eugene "Gene" Murphy, Jr. ('84) graduated from Loras College magna cum laude with a degree in Political Science. He received his J.D. from ITT Chicago-Kent College School of Law in 1987.

Murphy worked as an Assistant State's Attorney at the Cook County office for ten years. Immediately following, Murphy became a partner with the Quinlan & Crisham in Chicago where he concentrated on commercial litigation and white collar criminal defense. He then moved to the international law firm of Bryan Cave where, along with other partners, he founded the Chicago office of the firm. In 2008, Murphy, along with partner John Hourihane, founded Murphy and Hourihane, LLC, where he is managing partner. Murphy is a member of the prestigious Chicago Inn of Court and Irish Fellowship. He also serves as budget director for the Illinois Criminal Justice Information Authority.
Siobhan O'Connor Hartsell ('84) Hinsdale, IL

Siobhan came to Loras College in the fall of 1980 and graduated from the University of Oklahoma with a degree in radiation technology. Hartsell is a Certified Medical Dosimetrist (CMD), supporting physicians who are radiation oncologists. She currently works at the ProCure CDH Proton Center in Chicago.

She has previously worked at Chicago's Radiation Oncology Consultants (ROC) and the Chicago Prostate Cancer Center.
Michael Rice II, Evergreen, CO

Michael Rice II attended Boston College, where he received his bachelor's degree in Finance. Immediately after graduation, Rice began working for Aon Corporation. He currently serves as Chairman for the Aon Risk Services Chicago and Chief Executive Officer of Aon Financial Service Group (FSG) in Denver, Colorado.

He is also a member of the Aon Risk Services US Executive Committee. His specialty is Executive Liability (D&O) Insurance for Fortune 500, Tech & Telecom and Initial Public Offerings. In 2006, Rice was selected as a double winner in the inaugural Risk and Insurance Magazine Power Broker Survey in Computer Hardware and Telecommunications.
Joseph P Schiesl ('74) Minneapolis, MN

Joe Schiesl retired in January 2015 as Managing Director and Partner of Triple Tree, LCC, an independent Minneapolis investment bank, focused on mergers and acquisitions, financial restructuring and principal investment services in the healthcare industry. As a leader of the firm's advisory practice, he brought more than 30 years of executive leadership in large public and private companies as well as smaller emerging companies serving the healthcare market.

Prior to joining Triple Tree, Joe served as Executive Vice President at Universal Hospital Services. Prior to Universal Hospital Services, he served as President of ValueRx, which was acquired by Express Scripts. Before ValueRx, he served as President of Managed Care Services at Diversified Pharmaceutical Services, which was acquired by SmithKlineBeechum. He began his career at Cycare Systems, a healthcare technology services firm. Joe serves on the boards of MRO Corp (Chairman) and Health Resource Group. He also serves as a Senior Advisor to Medication Management Systems and VucaHealth. Joe earned a Bachelor of Arts degree in Economics from Loras College 1974.
Stephen Schlegel ('85) Zionsville, IN

Steve Schlegel retired as head of corporate development from Anthem, Inc. earlier this year. He was previously vice president of corporate development and strategy at Sprint and director of business development at General Instruments.
Wendy Schrunk ('07) Chicago, IL

Wendy Schrunk has been employed at the Goldman Sachs Group, Inc. on the Goldman Sachs Asset Management Global Shareholder Services Team since 2007. She is currently a vice president and is the manager of the US Liquidity Business.

Schrunk is currently responsible for the oversight of the service and operations teams that support GSAM's money market and short duration clients. Schrunk also serves as the co-head of the Goldman Sachs Chicago Diversity Network, which is focused on providing support for the firm's diversity initiatives.
Dr Steven Sloan, OD ('78) Dubuque, IA

Steven "Steve" Sloan, OD ('78), received his bachelor of science in biology from Loras College. Following Loras, Sloan attended Illinois College of Optometry from which he earned his Doctor of Optometry degree in 1982.

Dr. Sloan began his career in private practice in Galena, IL. In 1985, Sloan joined a group practice with offices in East Dubuque, IL,  Galena, IL, and Bellevue, IA. In 1996, Sloan formed Vision Health Center, PC, of which he is president with offices in Dubuque and Bellevue, IA.Dr. Sloan has served as president of the Iowa Optometric Association Board of Directors. He served as the Iowa representative on the Board of Directors of the Heart of America Eye Care Congress. He has also been active on many community and church boards and committees. Early in his career, Dr. Sloan was selected by the Optometric Management Journal as one of the 21 outstanding young Optometrists in the United States.
Sarah Squiers ('89) Greenbrae, CA

Sarah Squiers joined the Board of Regents in October 2020. She is Senior Vice President of Business Development for Univision Communications Inc., the leading Hispanic media company in the U.S.

In this role, Squiers leads business development strategy and oversees the team representing the Company's multi-platform portfolio, including Univision, the No. 1 Spanish-language network, and UniMás, the fastest-growing broadcast network, to clients and agencies looking to harness the opportunity of the Hispanic consumer, the largest growth segment in the United States. Squiers works closely with senior leaders throughout the Company to unlock brand equities and create successful, fully integrated and trackable programs for clients. During her twelve plus year career at Univision, Squiers has brought in countless new business accounts across multiple industries, helping them meet their sales goals in culture and in language with Hispanic consumers. Squiers has decades of broadcasting and advertising sales experience, having served in multiple sales roles in local television stations across the country– from general sales manager, regional sales manager and local sales manager to account executive. Prior to joining Univision in 2008, she served as regional sales manager for the Bay Area's leading Spanish-language stations KDTV Univision 14 and KFSF UniMás 66.
Tim Suther ('82) Winnetka, IL

Tim Suther is Senior Vice President at Change Healthcare. Previously, he served JP Morgan Chase and an eight-year career at Acxiom, where he was responsible for the company's global marketing, strategy and business development activities. Previously, he led the company's worldwide digital, agency and multichannel marketing services business. He has more than 35 years of experience at the intersection of data, marketing and technology.

Prior to joining Acxiom, Suther served at Metavante, a leading provider of banking and payment technology solutions, most recently as senior vice president of its Response Data Corporation subsidiary. For the preceding five years he was president of Protagona Worldwide, a then publicly traded global provider of enterprise marketing software. Previously, he held various leadership positions at Unisys, a global information services provider. Suther is a member of the Direct Marketing Association (DMA) Board of Directors, Board of Advisors for Loyalty 360 and the North American Advisory Board for the CMO Council. He is also a former member of the executive board of directors for the Sam M. Walton College of Business Center for Retailing Excellence at the University of Arkansas, and the former co-chair of the DMA's iDirect Leadership Committee. A critically acclaimed speaker and author, Suther regularly presents on breakthrough performance at leading global events, and is a frequent contributor to industry publications. He has been an ExecRank Top CMO in 2012, a Social Media Marketing Top CMO on Twitter, and a BlueFocus Marketing Nifty50 Men in Technology. Suther holds a degree in finance and marketing from Loras College.
Thomas J. Tauke ('72) Fort Mill, SC

Thomas J. Tauke retired as executive vice president at Verizon Communications Inc. in July 2013. In this role, Tauke served as the company's senior policy executive and oversaw media relations, employee communications, reputation management, philanthropy, corporate responsibility and external relations. He served as a member of Verizon's Leadership Council.

Before joining NYNEX (a predecessor company of Verizon) in 1991, Tauke was a member of Congress, representing Iowa's Second Congressional District in the United States House of Representatives. During his congressional service from 1979 to 1991, he served on the Energy and Commerce, Education and Labor, and Small Business Committees, as well as the Select Committee on Aging. He also was on the Pepper Commission on Comprehensive Health Care, the Infant Mortality Commission and the Biomedical Ethics Board. Tauke served as a member of the Iowa General Assembly from 1975 to 1979. Tauke is a senior fellow at the U.S. Chamber of Commerce, where he served on the Board and Executive Committee. He chairs the board of Home Technology Systems, Inc., in Dubuque, Iowa, and is on the board of Telepath Networks, Inc. He is a member of the Board and immediate past chair of BIPAC (Business Industry Political Action Committee); serves as chair of the Executive Committee of the Board of Jobs for America's Graduates, an organization that supports mentoring, job-training and education for young people; and serves on the boards of the Committee for a Responsible Federal Budget, Fix the Debt campaign and the Bipartisan Policy Center Advocacy Network. He is a member and past chair of the Board of Regents of Loras College, where he chairs the college's "Inspiring Lives and Legacy Campaign." He is co-chair of the Catholic Diocese of Arlington capital campaign. He has served on the boards of several non-profit organizations and is past chair of the United States Telecom Association. Tauke received a Bachelor of Arts degree from Loras College in 1972 and his Juris Doctorate from the University of Iowa College of Law.
Milan Vuckovic ('09) Washington, DC

Milan Vuckovic is the current business value services director at Salesforce, Inc., a customer relationship management platform. He previously worked for the US Congress, Verizon Communications, and Deloitte Consulting.
Regent Emeriti
Rev. Msgr. James Barta, Ph.D. ('52) ✝
James W. Bear ('67)
Paul Breitbach ('60)
Thomas J. Cashman ('60)
Troy L. Cicero ('84)
J. Michael Colloton ('63)
John W. Colloton ('53)
Jack B. Crahan ✝
James M. Davis ('67)
Donald P. Dupont ('51) ✝
The Rev. Msgr. Francis P. Friedl, Ph.D. ('39) ✝
Paul Frommelt ('56) ✝
John C. Gavin ('65)
The Rev. Patrick G. Geary ('51) ✝
Bernard T. Gillis, Ph.D. ('52)
Thomas P. Giovingo ('78)
Greg G. Gumbel ('67)
Ramon J. Green ('51) ✝
The Most Rev. Jerome Hanus, OSB
Mary E. Hendry
Sister Helen Huewe, O.S.F. ✝
Theresa E. Hoffman ('81)
Dennis J. Houlihan ('72)
Kathy (Stuermer) Jirak ('81)
Joan Healy Joyce
Richard J. Kenney ('63)
John R. Kromer ('67)
The Most Rev. Daniel W. Kucera, O.S.B. ✝
Jeffrey R. Ladd ('63)
Allan J. Ludwig ('60)
Carol Ludwig
William T. Lynch ('64)
Kevin Malone ('69)
Tom McCarty ('63)
Mark McCarville ('68)
John J. Mulherin ('73)
James P. Murphy ('67)
Sister Colman O'Connell, O.S.B. ✝
Luanus Ott
Dr. Fred Pilcher ('69)
Tony J. Reardon ('72)
Michael D. Rice ('64)
Al Ruffalo ('69)
John V. Saeman ('58)
Rev. John Schlegel ('66) ✝
John K Schmidt
Nicholas J. Schrup, III ('77)
David W. Spahn ('71)
Michael J. Starshak ('63)
Andrew Studdert
Richard T. Sulentic ('52)
Thomas J. Tauke ('72)
Jim Theisen ('56)
Thomas J. Tropp ('69)
James J. Virtel ('66)
David J. Vogel ('65)
David J. Walsh ('71)
David J. Wertzberger ('65)
Sister Margaret Wick, O.S.F.
Barbara Sullivan Woodward, Ph.D. ('72)

Deceased ✝