Biology / Biological Research / Biology Secondary Teaching
Dive into the scientific study of living organisms and their relationships with the environment. Take courses in human genetics, cell and molecular biology, plant biology, evolutionary ecology, and vertebrate physiology.
There are a variety of electives to help you explore the breadth of biology, including human anatomy with cadaver lab, microbiology, immunology, animal behavior, plants and human health, and issues of environmental biology. You can even study away with a May term biology travel course to Florida, Texas, Costa Rica, or India.
Biological Research majors can enter fields such as medicine, dentistry, other health professions, graduate school, industry, conservation and education.
Biology
Investigate the structure, function, behavior, and interactions of organisms at various levels, ranging from molecular and cellular to organismal and ecological.
Biological Research
Gain hands-on experience using a DNA sequencer, collecting samples out in the field, and conducting an individual research project.
Biology Secondary Teaching
Learn to lead a middle and high school classroom and be an effective teacher. For licensure, you must complete a double major in secondary education and biology.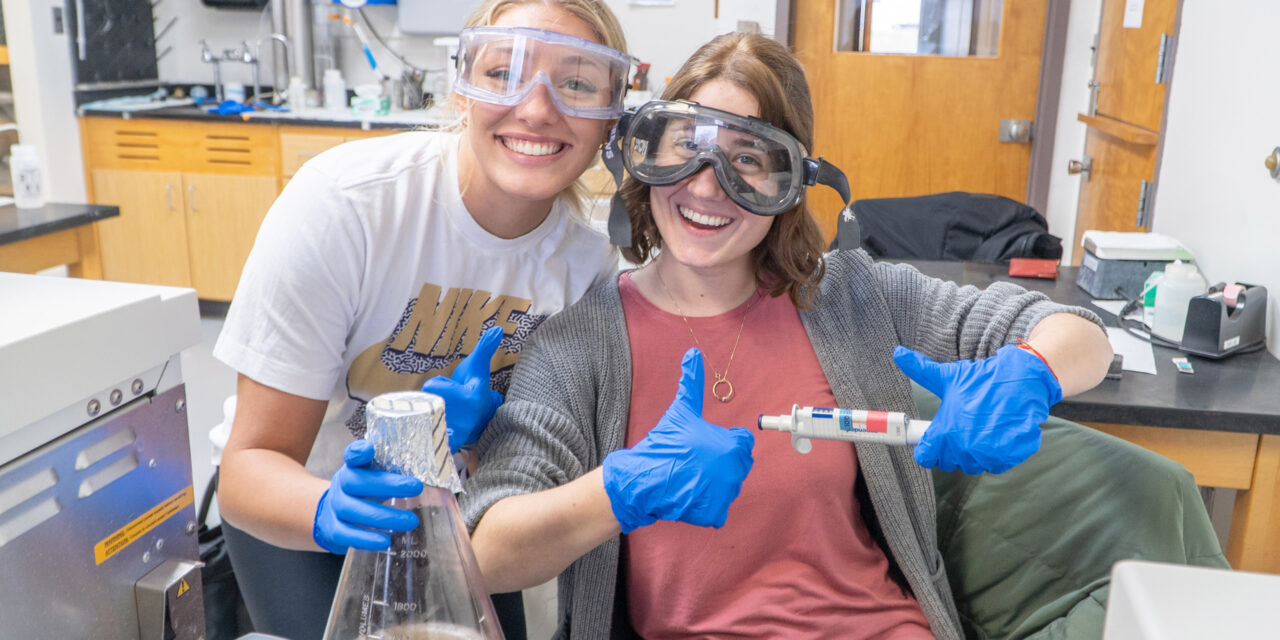 Science Advising
Love science but don't know what you want to do? Our faculty help you figure this out. Biology faculty, and a full-time, pre-health advisor are here to help advise you for your future.
Research Opportunities
Biological research majors conduct independent research projects with a biology professor during their junior and senior years, applying learned methods in courses, while gaining valuable research experience, and exploring a topic in biology more in-depth. Loras has a strong tradition of student-faculty research and our students have been awarded numerous grants, frequently traveling to conferences to present their results. Here are some research examples:
Hearing Loss Research

Humans frequently experience hearing loss as they age, which can severely affect their quality of life. Explore how genetically-modifying mice seem to be missing certain actin-related proteins affecting how quickly they lose their hearing as they age, how the structure of the inner-ear cells may change, and how gene expression is altered, with the goal of learning more about how hearing loss happens in humans and what treatments or drugs might slow or reverse the process.
Influences on Cell Movement

Immune cells in the human body move by "crawling" from place to place to fight infection. Explore the role for various proteins in this process by working with mutant and normal cells growing in dishes and doing time-lapse video microscopy as they move. This research could lead to improving immune cell migration or preventing cancer cell migration, a related but detrimental process.
Antimicrobial Properties of Phytochemicals

Plants produce various phytochemicals that have antimicrobial properties. Such phytochemicals are the focus of research because they can be used alongside antibiotics, which are increasingly becoming ineffective against microbes that are evolving resistance. Students can explore the antibiotic potential of various plant based compounds.
Genetics of Baker's Yeast

Current students are investigating the utility of midwestern yeast isolates in local biofuel, beer, and wine production, as well as how mutations in DNA impact drug resistance in pathogenic fungi.
Environmental Projects

Students are involved in research on the ecology, conservation and management of prairies and pollinators (and using GIS); Mowing to Monarch project in Dubuque County, monarch butterflies, and invasive species.

Explore the population ecology of marsh-nesting terns. Students have studied the breeding biology of Black Terns and Forster's Terns in Wisconsin to better understand reasons for the recent, drastic population decline, and explore management techniques to improve reproductive success.
Explore Internships & Careers
Internship opportunities offer real-world experience. You can complete internships for academic credit or non-credit—or choose both:
Summer Lab Science Program at Mayo Clinic
National Nanotechnology Infrastructure Network – Cornell (Ithaca, NY)
Center for Protease Research, NDSU
Iowa Department of Natural Resources
Mississippi River Museum and Aquarium
Dubuque County Conservation
Green Iowa AmeriCorps
Grice Marine Lab, College of Charleston
You will be prepared for a variety of interesting careers:
Medical School or other health professions: Dentistry, optometry, podiatry, PA, veterinarian sciences, pharmacy, nursing, etc.
Genetic Counseling
Research and Development in Biotechnology
Government Agencies
Non-profit Conservation Organizations
Wildlife and Habitat Management
Pharmaceutical Sales
Museum Education and Management
High School Biology Teacher
Graduate School
Course Highlights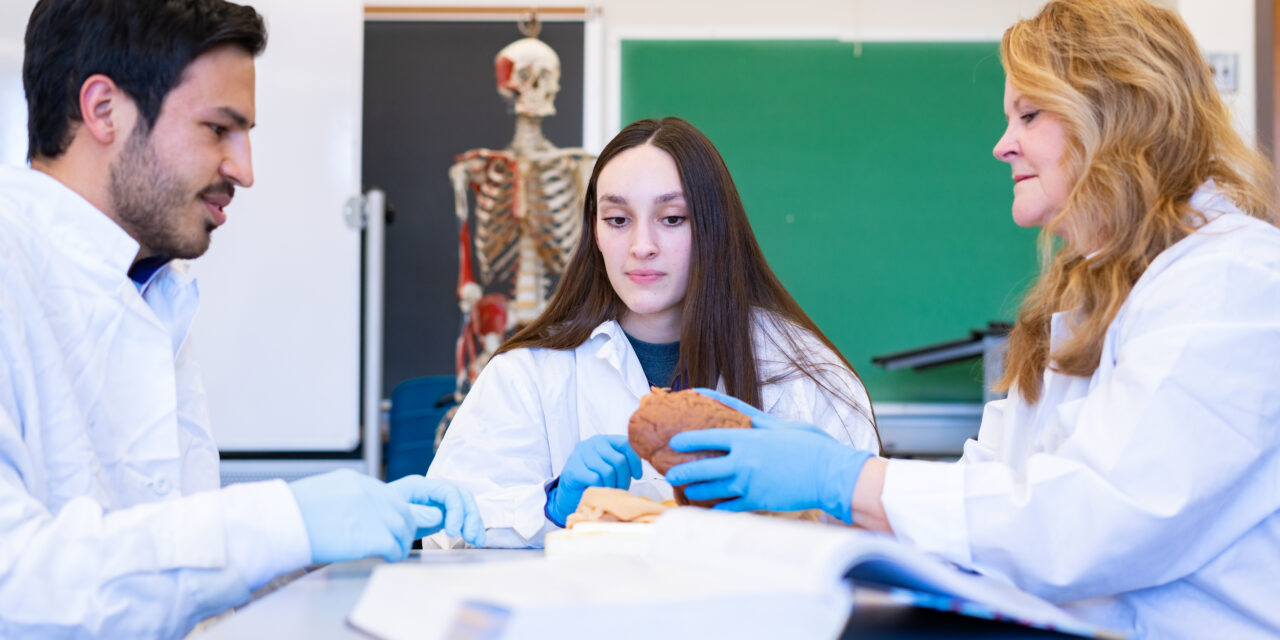 Human Anatomy with Cadaver

This course will allow seniors to gain experience with human cadaver dissection while learning about the anatomy of the whole body. Students planning on medical school, podiatry school, physician assistant school and related paths are well-prepared for anatomy courses and dissections in graduate school after taking this course.
Microbiology

Microbiology covers microbial growth processes, culturing techniques, the role of microorganisms in disease and their control, and applied microbiology. Lab exercises apply classic and cutting-edge techniques toward the isolation and identification of microbes.
Environmental Biology

This course will give students hands-on experience in learning the science behind several current environmental issues like clear-cutting, species diversity, erosion control, water quality, prairie habitat restoration, urban sprawl, or neotropical bird migration. Outdoor and indoor projects will be used to help students learn how science is used to make decisions about various issues in environmental biology.
School of Science & Health
Majors & Minors
Graduate Opportunities
Consider continuing your education at Loras through one of our graduate, dual degree, or accelerated programs.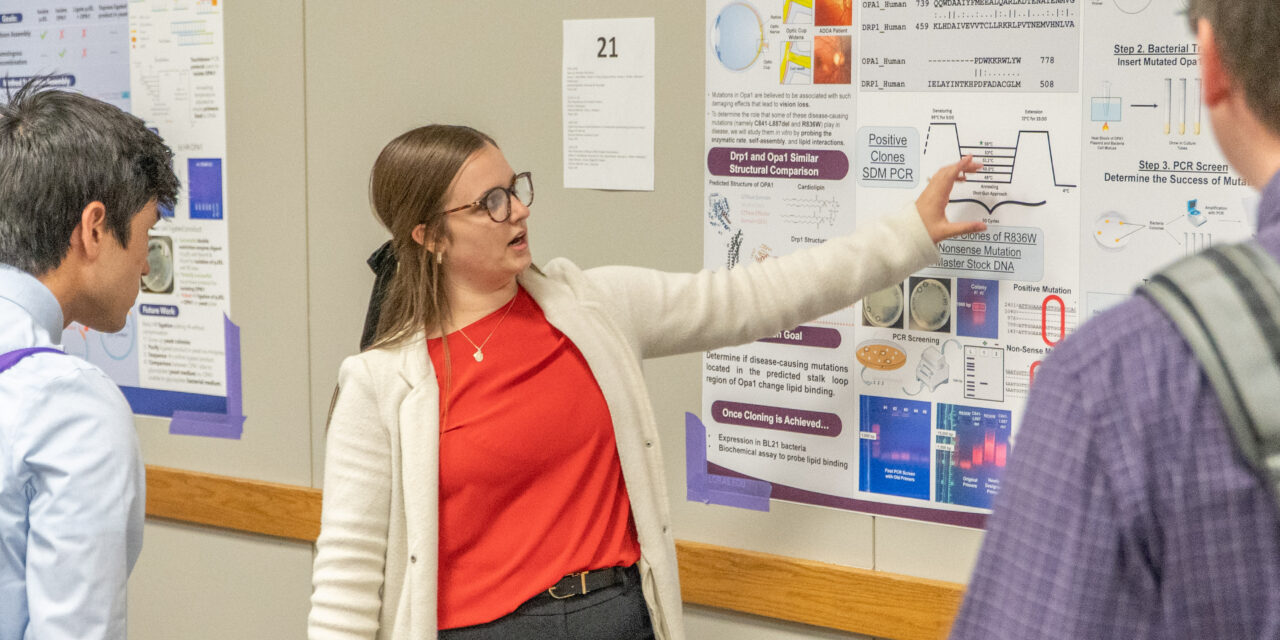 Clubs & Orgs
We have a variety of opportunities for you to get involved from the moment you set foot on campus.
DuHealth
Loras Environmental Action Forum
DuDawgs
Straight Talk from a Duhawk

I love the faculty and their dedication to making sure all of the students succeed and are well prepared for their adventures after Loras.

— Kayla ('24)
Cuba City, WI
Meet Your Professors
Kate Cooper
PhD
Professor of Biology
Biomedical Sciences Program Director
David Shealer
PhD
Professor of Biology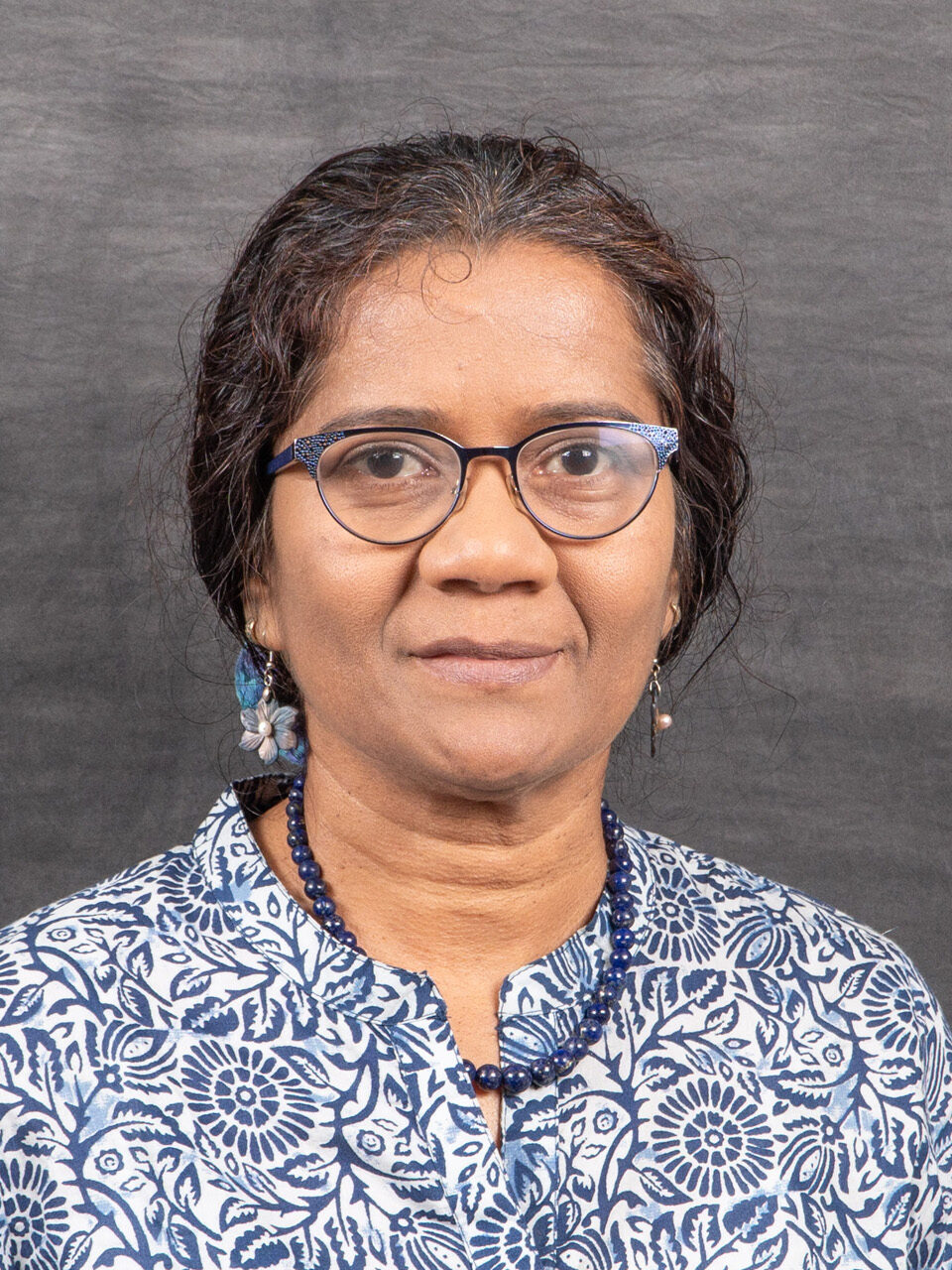 Aditi Sinha
PhD
Associate Professor of Biology
Bryce Taylor
PhD
Assistant Professor of Biology
"We put our all into it because we really wanted people to have that feeling of connection. And, personally, it was the most fulfilling part of our week because everything else had come to a screeching halt and this was a way to use the gifts that we have been given." More

Loras College has been named the tenth Best Regional College in the Midwest — a 12-state region — according to the 2023 U.S. News & World Report's Best Colleges rankings released Monday. More

Loras College is offering students a new option with the debut of the public health major beginning in the fall. The program is the latest of recent additions to the College focused on health. More